Float North: The Small Business That's Recharging the City
Read more about Dana's entrepreneurial story: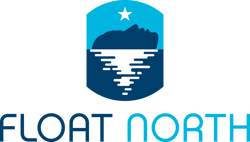 "I floated for the first time in 2011 and was blown away by the impact it had on my meditation practice," says Dana Highfill, founder of Float North and client of the Portland Community College Small Business Development Center (PCC SBDC). "Not only did I go deeper than I had ever gone in a meditation, but my body felt amazing, my mind was clear after the float, and I slept like a baby that night."

From its humble beginnings rooted in Dana's personal experience with float therapy, Float North has blossomed into a sanctuary in the city—a place where individuals can heal, recharge, and reconnect. Dana worked with the OSBDCN Capital Access Team in 2017 to secure funding for Float North's East Portland location. But after opening the center, Dana faced challenges in managing business financials, implementing systems to ensure smooth operations, and establishing a strong marketing position.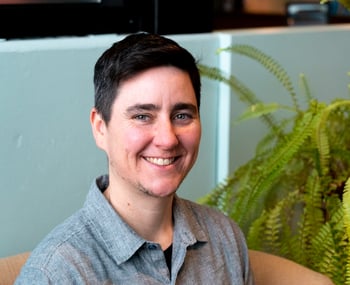 So she returned to the PCC SBDC looking for more support. "I participated in the Advanced Small Business Management training program in 2019 with tuition support from the Portland Business Alliance (PBA)," shares Dana. "I have help running the financial side of things and wouldn't have known how to go about finding help if it weren't for the presentations and exercises in the class. We have much better automation and systems for staff and clients. And most importantly, I have a better perspective on how the business fits into my overall life goals."

Now, Dana continues to strategically work on growing the business. She says, "We increased our focus on email marketing and retaining current clients. We have amazing reviews on Google and Yelp that bring more people in every day. Our vision is clear, and we have a path forward." Float North continues to thrive while receiving ongoing support from the PCC SBDC.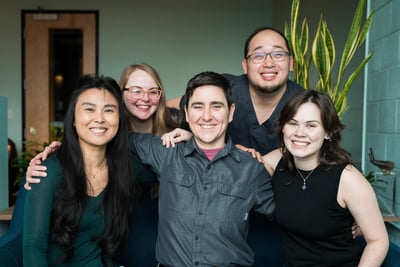 They have grown from a team of just a few to a dedicated team of seven people working together to serve Portlanders. Their community has expanded from under 1000 to over 3000 members! Float North has also recently added yoga and meditation classes to its offerings and plans to add a sauna to the facility.

Reflecting on her experience, Dana encourages other small business owners to work with the PCC SBDC: "Do it! You'll meet great people, learn a lot, and have fun!"

Float North continues to reach new heights as a local small business, empowering its team to make an important difference in the lives of our community members with transformative holistic wellness services. With the continued support of the PCC SBDC, Float North is poised to continue creating positive change and making a lasting difference in the lives of its clients.
---
Want to learn more about how the PCC SBDC can help you start or grow
your

business?
---


Programs and services are provided to the public on a non-discriminatory basis. Language assistance services are available for limited English proficient individuals. Reasonable accommodations for persons with disabilities will be made if requested at least two weeks in advance. Please contact us at 971-722-5080 or sbdc@pcc.edu, to request accommodations. Oregon Small Business Development Centers are funded in part through a cooperative agreement with the U.S. Small Business Administration, and the Oregon Business Development Department.