Tammera J. Karr teaches the Holistic Nutritional Therapy module in the Functional Nutrition program at the Institute for Health Professionals.
Tammera J. Karr, Ph.D., FAAIM, BCIH, BCHN, CGP, CNW, CNH, is in addition to being an instructor at PCC, an author, public speaker, and clinician.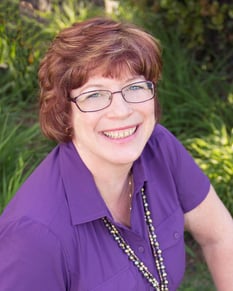 Tammera has served as a nutrition advisor to wellness programs, presented wellness education for organizations, corporations, community college programs, and wellness events. In 2015, Tammera began actively mentoring Holistic Nutrition and Holistic Nursing Clinical Practitioners throughout the nation.
Additionally, Tammera serves on the National Association of Nutrition Professionals Board of Directors (NANP), and as Chair for the Certification In Integrative Health Committee for the American Association of Integrative Medicine (AAIM) and on the Executive Advisory Board for AAIM.
Tammera's clinical and education practice is ever-evolving to meet the needs of clients, the public and fellow practitioners striving to empower those they meet.
You can find Tammera on Facebook or on her website.