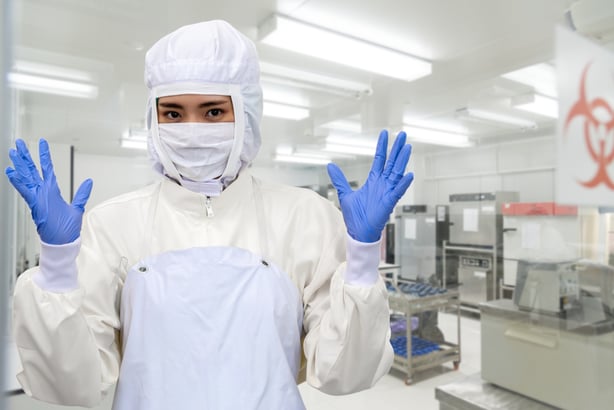 The healthcare industry will continue to grow as the population ages, and more people experience higher healthcare needs. The turmoil of the pandemic has also strained the industry, leaving job openings as the situation normalizes. Many people have shifted in their roles or chosen a new job, increasing the demand for new employees in all kinds of positions. Furthermore, people have postponed surgeries and other medical care to avoid taxing an over-taxed system, resulting in pent-up demand.
For all of these reasons, now is a good time to be pursuing entry-level roles in the healthcare world. While other roles may pay higher levels for those already in healthcare, the industry is currently competitive enough that incoming people will find good prospects and salary opportunities.
One example of an entry-level role that you can train for quickly is the role of Sterile Processing Technician. Learn more about how this role plays a vital part in fighting infection inside hospitals, making it a rewarding way to serve while also being a role that is in constant growing demand in Portland, OR. Learn more about becoming a sterile processing technician and how many sterile processing technicians Portland needs these days.
What Does a Sterile Processing Technician Do?
Sterile processing technicians are responsible for not only cleaning spaces like surgical suites but also making sure that all tools, implements, and surfaces are disinfected to a high standard, far more than you'd expect in a non-healthcare setting. A one-term course in self-directed study and hands-on training will teach you basic medical terminology to help you do your job effectively. You will also learn what substances are effective for decontamination, cleaning, disinfection, and sterilization and how to store medical equipment for safety and preservation properly. You'll also learn how hospitals manage sterile inventory since many items are single-use. Routinely restocking and managing inventories is another key part of this role.
This role is ideal for someone with a meticulous need for order and cleanliness in their personal life and strong attention to detail. Workers who enjoy working independently will often thrive in a sterile processing technician role since there is much less patient care and staff interaction than there would be in other kinds of healthcare work. That said, you still play a vital role in the safety and healing of patients, allowing you to indirectly serve patients, promoting a strong sense of purpose and feeling of achievement and meaning.
All of this occurs in a setting where other healthcare professionals also work. However, if your work is continuous during surgery, you'll also be observing how healthcare professionals work and what their days include.
How Does Becoming A Sterile Processing Technician Boost Your Career Prospects?
Remember that every job prepares and connects you to your next role because everyone who supervises you is getting a great insight into your work ethic, dedication, capabilities, and collegiality. In a hospital setting, this is doubly true because forming a solid bond with the many people you encounter in your work as a sterile processing tech can lead to opportunities to move up or move laterally in the hospital's many roles.
Beyond how you avail yourself of the opportunity to impress your managers and coworkers, working in a hospital is also an invaluable opportunity to shadow individuals who have other roles, perhaps some of which would require extensive schooling. If you are considering roles as a nurse, doctor, nurse practitioner, or hospital administrator, your time as a sterile processing technician allows you to see the reality of these day-to-day roles. At the same time, you can observe and learn things that you'd otherwise be paying to learn, from what doctors need from their support staff members to the basics of how diagnoses and care happen.
Grow Your Options While Working: The Portland Community College Path
Quickly moving into an entry-level career in healthcare provides stable employment and consistent hours. You can often choose to go back to school part-time while working, making additional credentialing less of a strain on your finances.
With Portland Community College's many flexible and partially online programs, you can work your shifts as a sterile processing technician. Maybe what you learn in that role will help you opt for another certification or course, be it a program in phlebotomy or a preparation course to be a pharmacy technician. Every additional credential widens your options and keeps you consistently in demand in the growing healthcare field. Sign up today!