El Cuadrilatero Cafe: From Lucha Libre Dreams to Entrepreneurial Triumphs
In this video, Israel Martinez, owner of El Cuadrilatero Cafe, describes his entrepreneurial journey and the support provided by the PCC SBDC along the way. Read more below:
Nestled in the heart of Tigard, Oregon, El Cuadrilatero Cafe stands as a testament to the power of dreams, determination, and the crucial support provided by the Portland Community College (PCC) Small Business Development Center (SBDC). This vibrant cafe, owned by Israel Martinez, not only serves up delectable espresso, made-to-order sandwiches, pastries, and the beloved Mexican dessert Flan, but it also represents the culmination of Israel's passion for Lucha Libre wrestling, culinary delights, and serving his community.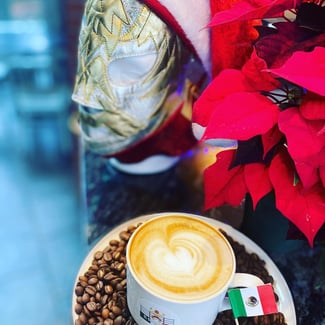 From a Lucha Libre Dream to Culinary Reality
El Cuadrilatero Cafe isn't just a cafe; it's a tribute to Israel's lifelong fascination with Mexican Lucha Libre wrestling. From his childhood days watching electrifying matches with his brother to his mother's invaluable culinary guidance, Israel's journey came from a meeting between his upbringing and a new business opportunity, called the Opportunity Café, provided by the City of Tigard and MESO (Micro Enterprise Services of Oregon).
"I have been a huge fan of Mexican Lucha Libre since I was little. I used to watch it with my brother. My mom taught me how to cook. What I love about the business is when people tell me they enjoy their meal or see kids relishing a cookie or a piece of Flan," Israel shared with a smile.
Challenges and the PCC SBDC Advantage
Before the partnership with the PCC SBDC, El Cuadrilatero Cafe faced its fair share of hurdles – calculating plate costs, crafting effective marketing strategies, and navigating the intricate world of finances. In the face of these challenges, Israel found a guiding light in the PCC SBDC.
Participating in PCC SBDC's Restaurant Business Builders, a 10-week training program designed to empower food business owners, Israel gained insights from seasoned restaurateurs and invaluable industry connections. This program provided him with the knowledge and tools needed to build the food business of his dreams.
Milestones Achieved and Beyond
Israel's collaboration with the PCC SBDC yielded remarkable results for El Cuadrilatero Cafe. Israel's ambitions expanded to include moving his venture into a food cart and employing a larger team. Furthermore, he's proudly participated in local markets such as the "Beaverton Market" every Saturday, broadening his cafe's reach and introducing his culinary creations to a diverse audience. The PCC SBDC, in conjunction with MESO, played a pivotal role in Israel's achievements.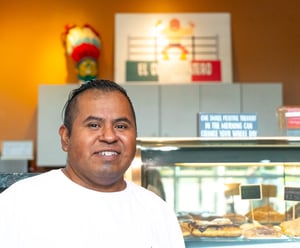 Advice from the Heart of El Cuadrilatero Cafe
Israel offers heartfelt advice to others thinking of starting a business: "Focus on your main goal, keep in mind that challenging days are inevitable, but always remember your goal and keep pushing forward." His journey underscores the significance of resilience, passion, and seeking guidance when required.
El Cuadrilatero Cafe's story is an inspiration, showcasing that dreams can be transformed into reality with dedication and the right support system. If you're ready to start your own food business, learn more about the transformative power of the Restaurant Business Builders training program here!
---
---


Programs and services are provided to the public on a non-discriminatory basis. Language assistance services are available for limited English proficient individuals. Reasonable accommodations for persons with disabilities will be made if requested at least two weeks in advance. Please contact us at 971-722-5080 or sbdc@pcc.edu, to request accommodations. Oregon Small Business Development Centers are funded in part through a cooperative agreement with the U.S. Small Business Administration, and the Oregon Business Development Department.