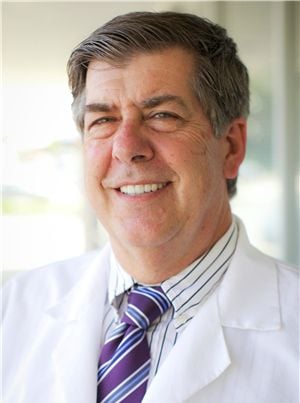 Dr. Daniel Blickenstaff teaches restorative dentistry and has taught at PCC for 5 years and at CLIMB for one. Dr. Blickenstaff feels dentistry is a great profession and wants to share his knowledge and skills with others so that his students can succeed. Learn more about Mr. Blickenstaff below.

Courses You Teach at PCC CLIMB: Dental Restorative 64-hour Program
What is your favorite part about being a teacher / instructor? Watching the students' "light bulb" go on for the first time.
Tell us about a time that you were most proud in your role as an instructor. Hearing about a student who struggled in the course do well & pass the WREB (West Regional Examining Board) restorative exam.
What kind of transformation do you see in your students during a course? I see the student's confidence in their own ability grow.
Do you think the courses you teach affect students' lives and/or careers? Yes, a hygienist or expanded functions dental assistant who is certified to do restorative dentistry will be able to command a greater salary.
What is your favorite ah-ha moment you see during a course? When a student finally sees the proper dental anatomy.
What skills are needed in order for someone to achieve success in this industry / field? Good people skills and good hand-eye coordination
What do you think students struggle the most with in this course or field?Learning proper dental anatomy, study dental anatomy.

How do you keep yourself knowledgeable and up to date on trends and industry standards in order to deliver the best quality of education? I average over 100 hours of dental continuing education every 2 year licensing period.
What is one major misconception you see about this course / industry / field? That restorative dentistry is easy.
What else do you think is important for future students to know about you? I don't yell at students :)

What do you do for fun? Cook, garden, travel, officiate high school football games
Photo credit to https://www.zocdoc.com/dentist/daniel-blickenstaff-dds-36509