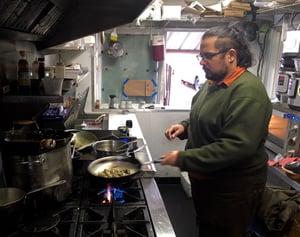 DesiPDX is a food cart located in Portland's Mississippi district serving food inspired by Indian spices and flavors that are blended with cooking styles from the West and other parts of the world. OR as Deepak calls it "Local Fare with Indian Flair!"
Deepak participated in the PCC Small Business Development Center Restaurant Business Builders program. This is his story...
What inspired you to start your business? I've had a passion for cooking for about 20 years and was interested in turning that into a business when I started getting bored [with] my previous career in the tech industry.
Before coming to the SBDC what challenges were you facing in your business? I was unsure of what direction to go in (stay focused on food cart, expand into a brick and mortar, etc) and was feeling a little overwhelmed by work life imbalance.
In which programs did you participate? I attended the Restaurant Business Builders program. I've also met with my advisor a few times over the last year to continue to get advice on different areas of the business.
How did the Restaurant program help you overcome your challenges? One thing I realized from taking the class is to not worry about all of the different possibilities. I just dropped the idea of opening a brick and mortar as the expense of doing so was gigantic. I've become more focused on the current incarnation of my business – a food cart – and making it as successful as I can.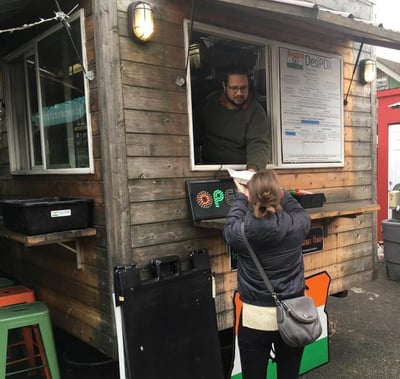 What have you done differently in your business since working with the SBDC? I've hired help and gotten a better sense of my goals for the next 2-3 years.
How is your business doing now? It's doing really well. I'm not quite at the numbers I would like to be but I see that happening by the end of the year.
What would you say to other small business owners thinking of working with the SBDC? I highly recommend working with the SBDC if you are a small business owner looking for some support to get their business working a little more smoothly, whether that be finances, marketing, or hiring employees.
----------------------------------------------------
The next Restaurant Business Builders program starts April 3, 2019. GET INFORMATION HERE.