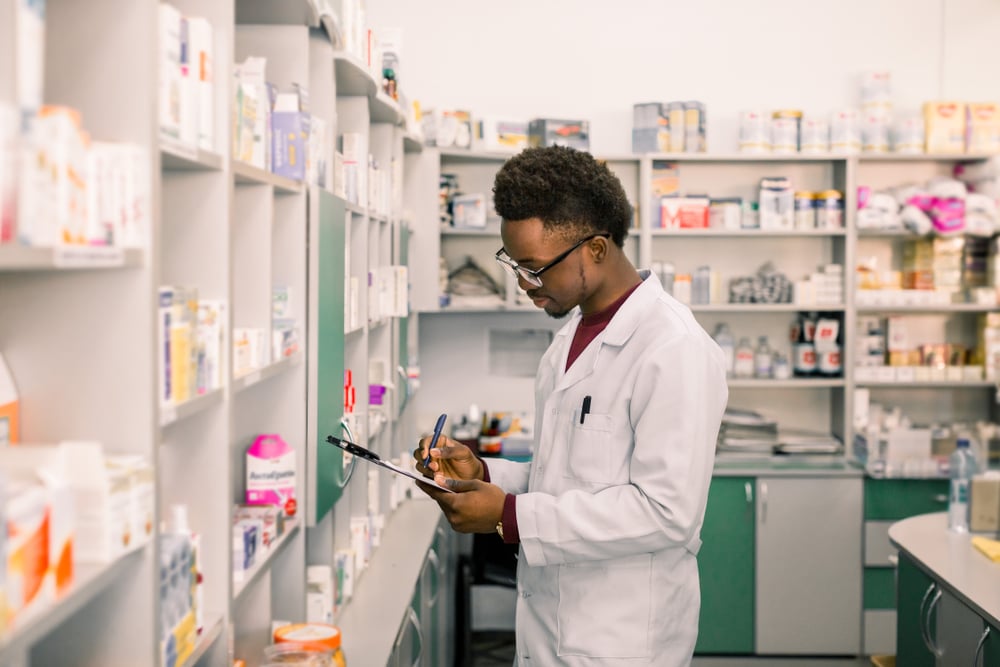 As quality of life continues to improve here in the Portland area, the importance of high-quality pharmacies providing life-sustaining medicine grows with it. One of the key careers within pharmacies is pharmacy technicians, the staff who support the pharmacist and complete key tasks within the pharmacy. This career takes much less training than becoming a pharmacist, while still offering excellent pay and opportunities. The Bureau of Labor Statistics reports that pharmacy techs make on average $35,100 per year. However, since this profession is in very high demand, pay may come closer to $20 per hour.
Responsibilities of a Pharmacy Technician
Certified pharmacy technicians perform many of the duties that are key to a pharmacy's daily operations. They may be in charge of:
Gathering prescription information from health professionals

Measuring, packaging, and labeling prescriptions
Inventory, payment processing, and answering phone calls may all fall under the purview of the pharmacy technician too. They perform a variety of tasks throughout the day, but can also expect to have a slightly different day each shift. Those with very strong attention to detail, an interest in organization, and a good customer service attitude often accel as pharmacy technicians.
Becoming a Pharmacy Tech in Oregon
You might think you don't know how to become a pharmacy technician here in Oregon, but the process is quite easy once you've connected with PCC. You begin by taking a recognized preparation course that helps you get ready for the Certified Pharmacy Technician Exam, which you can then schedule at a testing center near you. There are practice tests and tutorials to help you prepare in the lead up to your exam. When you've passed the exam and received official word, you can begin work as a Pharmacy Tech. You'll then start looking for continuing education opportunities since the pharmacy careers credential requires renewal every two years. Additional coursework is necessary to stay up-to-date on the latest areas like pharmacy law and patient safety.
Pharmacy technicians may also receive on-the-job training for machinery that are unique to their employer. Document when you've been trained on a particular machine or when you take a continuing education course, since you may be able to use these skills when applying for other pharmacy tech jobs. Having documentation of the courses they've taken is also helpful when it's time for them to renew their pharmacy technician certification.
How PCC's Course Prepares Pharmacy Technicians
Portland Community College is part of the solution when it comes to the growing need for pharmacy techs. The college's continuing education program offers a two-term course that is affordable and comprehensive, providing online lectures as well as onsite lab practicums. The program offers maximum flexibility while still offering access to the physical tasks necessary for performing this job.
The course covers background on pharmacy careers, relevant laws and regulations, and the different kinds of drugs, conditions, diseases, and common terms while working as a pharmacy tech. You'll learn about generic and name-brand drugs, how to recognize common and uncommon dosages, and how pharmacists and healthcare providers abbreviate and calculate various elements of pharmacy. Future technicians need to learn electronic systems that measure and track medications, as well as how to manage inventory and order more medicine. They also perform in-depth work on patient and medication safety to keep up with ethics and regulations.
While the entry requirements for this two-term pharmacy technician course aren't prohibitive or intimidating, it is a restricted program with guidelines for entry. It's such a key role that's in such high demand in so many pharmacies that the program is designed to make tomorrow's pharmacy technicians feel prepared to take on the role quickly and carefully.
PCC has developed a variety of programs through the Institute for Healthcare Professionals that are attuned to the growing needs of the healthcare industry. These course focus on career pathways with low barriers to entry that don't require a very long or expensive course of study. Many people continue taking courses to diversify their skills throughout their career, which is accessible and affordable at PCC. Starting a career in a pharmaceutical setting doesn't have to take multiple years and student loans. Explore the options available to you at Portland Community College today.