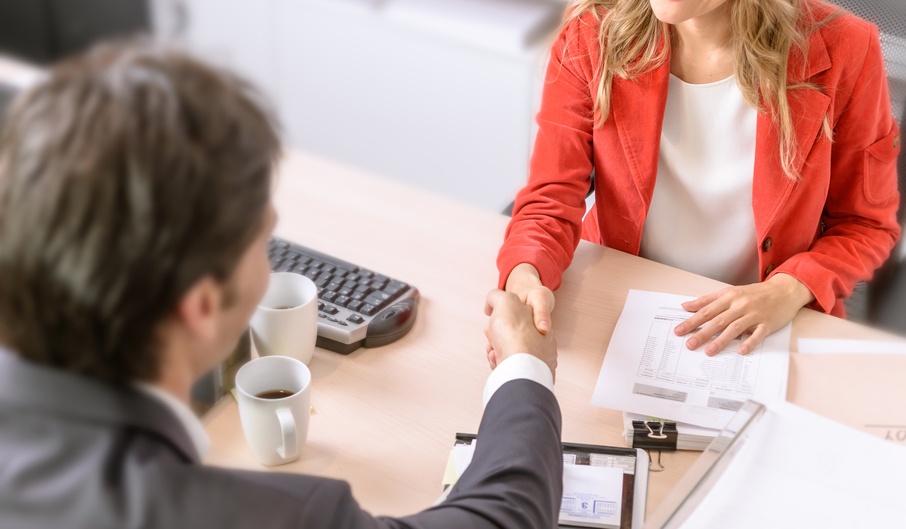 When hiring your first employee as a small business owner, it is important that you find someone who fits your business's culture. Your employee is the first person you trust to support your mission and the first person who acts as a voice for your company. To continue growing, recruit and retain an employee who has the right talents to help your business succeed.
Use this checklist for hiring your first employee to ensure a smooth recruiting and hiring process.
Before You Start Recruiting
Before you start the process of recruiting an employee, you need to ensure you understand your state's specific labor laws and regulations. Seek legal help to make sure you are clear on the rules for employing someone. You also need to understand minimum wage regulations and be prepared to compensate your new employee appropriately.
Also, prepare materials like a job description, onboarding documents, and benefits information. Get these documents polished and ready to go before you even create the job posting.
The Recruiting Process
Not many small business owners know how to recruit a new employee. To make it easier, you may want to work with a staffing or recruiting firm who understands how to find the talent that you need. You can also look for top candidates in your area and try to connect with them on your own. You might find candidates through sites like LinkedIn.
Attract better talent by creating a reputation as a great employer. You can offer competitive benefits or unique employee incentives that generate interest in your job. If you already have employees, consider offering them a referral incentive to help you find a new employee. By doing this, quality candidates will find their way to you.
Interviewing Candidates
After you have received applications and resumes, you will need to narrow down the candidates to your top choices. Focus on the candidate's experience and how it fits the needs of your company. You can consider doing a short phone screening to learn more about candidates to help you narrow down.
Once you have narrowed it down to a few top choices, invite them for an interview. Prepare for the interview by creating interview questions, and you can even draft a script that focuses on key responsibilities of the job. Take notes during the interview to help you remember specific information about each candidate, but don't overdo it. Keep your notes to only the interview highlights.
If you have other team members who work with your business, consider having them meet with candidates for a short interview or meeting as well. These team member interviews can help you see how a potential employee would mesh with your company's environment and company culture.
At the end of the interview, be honest with the candidate about your company's needs and the next steps of the hiring process. Let them know when you expect to make a decision.
Hiring a New Employee
After interviewing potential candidates, it is time to hire the right person for the job. Though you should make an offer and respond to interviewees quickly, be thorough in your decision-making process.
First, understand the cost of hiring and onboarding before making an offer. You should know what compensation is fair and how much that will cost your company overall. Take into account employer taxes, and have a tracking system in place for keeping records of your tax payments.
In addition to following the many state and federal tax regulations, ensure your employee is eligible to work in the United States by completing an I-9 form. Always check on your state and federal regulations before hiring a new employee.
Finally, when choosing which candidate to hire, remember that past behavior is the best predictor of future behavior. Choose an employee that has had success in the past when working in positions with similar responsibilities to ensure that your new employee is up to the job.
Onboarding a New Employee
Now that your new employee is starting, help them get off to a smooth start by providing adequate training. Give them a copy of your employee handbook that contains policies, information about your company, and other important information so they have a good understanding of their responsibilities and expectations.
Plan to spend extra time training the new employee and working through a formal training process. This might involve hands-on training, job shadowing, or a period of supervision. Keep in mind that while you likely hired this employee because you are busy, it will take an investment of your time before they save you time.
During their onboarding period, you might choose to have your employee take a personality test so you can understand more about their work style. These tests can help you and your employee communicate better, leading to a more productive team.
After onboarding and training, your employee should be prepared as a new member of your team. If you have followed these steps to hiring an employee, your business will be on its way to more growth, thanks to your newly expanded team.