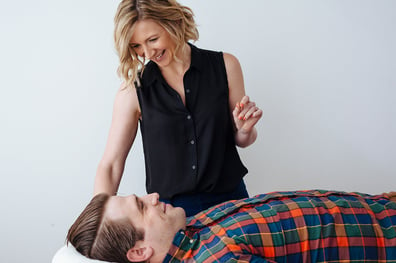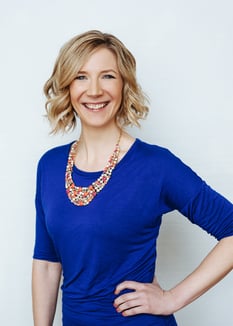 The PCC Small Business Development Center is proud of the great work all of their clients are accomplishing in their businesses. Our Business Profile feature series highlights businesses at all stages of development and success.
Business name: To The Point PDX
Owner: Sarah Hammer
Business start-date: October 1, 2014
Business description:
To The Point PDX is Portland's exclusive acupuncture clinic for first-time acupuncture patients. With an emphasis on sports medicine, pain management and stress reduction, acupuncture at To The Point PDX helps people work hard, and play even harder. In addition to treating people in private practice, The Point PDX is also the only PDX acupuncture clinic that brings acupuncture Pop-Up clinics to the workplace.
What inspired you to start your business?
I'm a former skeptic, and didn't discover the benefits of acupuncture until injury got in the way of my goals. During training for the Portland Marathon, my knee started to hurt, prohibiting me from running. When my orthopedist didn't have a solution, I begrudgingly turned to acupuncture as a last resort. Defying my skepticism, the acupuncture worked! Not only did I run that race pain free, but I ran a personal record. In addition to helping me get in optimal health for the marathon, I experienced improved concentration, reduced anxiety, and enhanced creativity both in and out of the workplace. Convinced that the world should try acupuncture, I left my career in public relations to pursue a career in integrative healthcare.
Before coming to the SBDC what challenges were you facing in your business?
The SBDC helped me when I was lacking systems. SBDC helped me understand the importance of tight-knit bookkeeping, forecasting and developing budgets. My SBDC coach is well versed in the integrative care community, and provided me useful market research when developing my business plan and helping me decide when, and how much, to raise my rates.
What types of services did you receive and how has the services helped you overcome your challenges?
I've utilized the amazing talents of Sean Harry, SBDC coach.
Sean is knowledgeable on the integrative healthcare industry in Portland. Sean's vast experience working with integrative healthcare business added a unique perspective to the To The Point PDX team of advisors.
What have you done differently in your business since working with the SBDC?
I raised my rates! I also understand the importance of systems – however boring they may seem to me now, having solid standard operating procedures helps my business run more efficiently, saving me time and money.
How is your business doing now?
My business is poised to explode! In the coming year, I'm planning on doubling my income adding more patients to my private practice, hiring 2-3 acupuncturists and adding massage therapy as an offering at To The Point PDX.
What would you say to other small business owners thinking of working with the SBDC?
The SBDC coaches and program will help your business "level up". The SBDC can help motivate and coach, and the services are best utilized when you are ready to take a risk and think big. Listen to their advice – chances are the instructors and coaches know more than you do. Trust their advice and be ready to grow really big, really fast!