Garnish apparel is the brain child of chief designer and store owner Erica Lurie. They are located in the Pearl District of NW Portland, OR and feature "designed in house, made in Portland" fashion apparel for women.
"If you want to be a successful artist, you have to also be good at business." Erica Lurie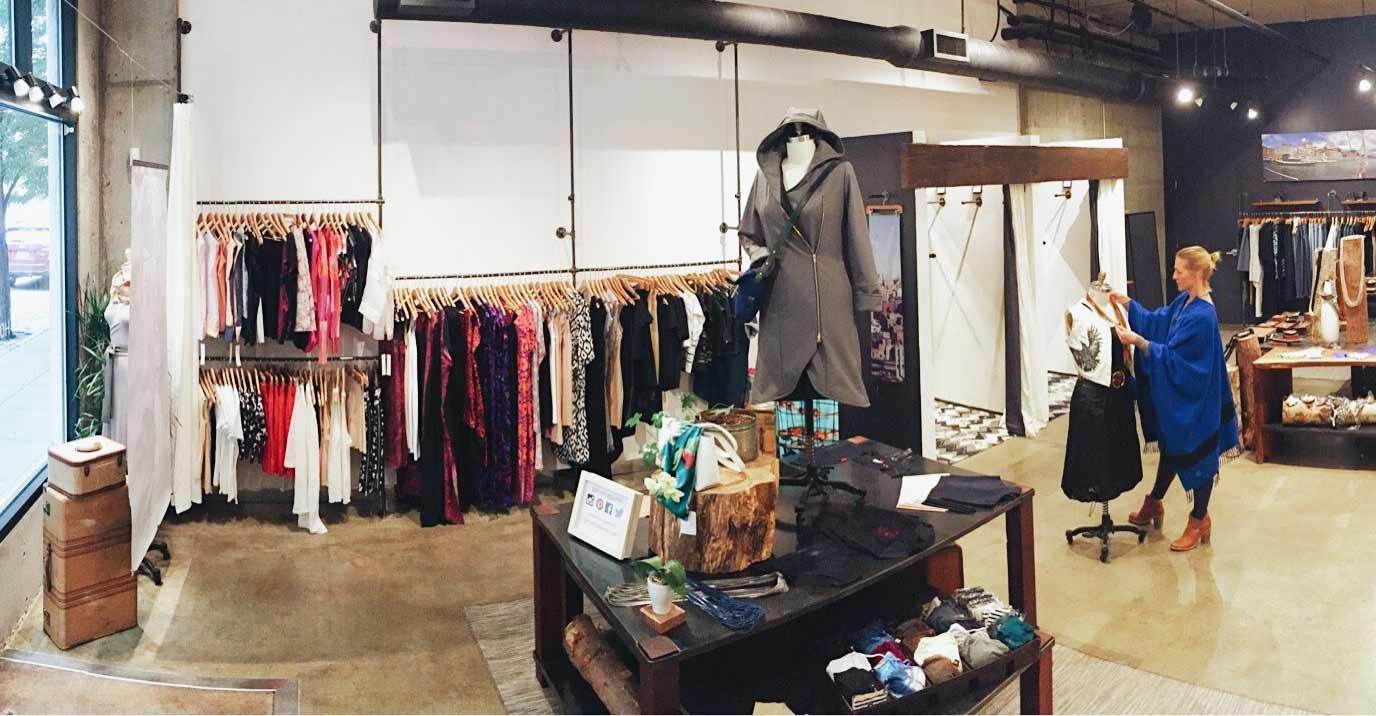 Garnish Apparel Designer and Store Owner Erica Lurie has been sewing since since she was a child. A ski racer at age 17, Erica began making polar hats and selling them to other skiers. It was fun and fed her interest in design work. That experience also wet her appetite for being an enterpreneur.
After working in a small boutique on NE Alberta street, and then as a Product Manager for Adidas, Erica began designing her own clothing line. "It was a good job, but I wasn't doing what I wanted to -- design. So I quit!" Fifteen and a half years later she finds herself in the best job of her life aside from being a mother. She is really happy to go to work every morning. "But you've got to really want it! It's hard work," she says.
Like most SBDC clients, Erica faces many challenges in her business. Getting people in the door and managing herself, her children, and her employees are some of her biggest ones. She has had to learn to delegate. For Erica it's important to keep her employees both happy and challenged so they will stick around.
Finding balance between being a designer and being a store owner can be demanding. She claims to "wear about 1,000 hats" in the job. "But," she says,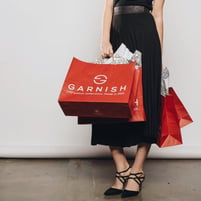 "I have ADHD, so it's good to have a variety of things to keep me busy."
Designed and Made in Portland. About 80% of the items at Garnish are designed in house. Garnish creates limited editions of each piece and has about a dozen pieces made in various sizes per SKU. Everything is made in Portland, so you know you are supporting the local economy when you buy from Erica.
Most of her designs begin with the fabric. "I love fabric and colors," says Lurie. "That's where I get my inspriation."
How have the services or programs helped you overcome your challenges? Lurie says that, "the SBDC's programs and counselling have helped me weather the storms of small business ownership. Without the invaluable mentorship and counselling of my advisor, Leslie Hildula, I am certain that my business would have failed. I was pushed to do better, charge what I was worth, and look at the big picture rather than get bogged down in employee issues, shrink concerns, or whatever drama of the day a customer brought in. She kept me moving forward and making progress."
Erica has received both Advising and taken classes with the SBDC. Erica gets a nugget or two from each class that she can implement in the store. However, she finds the Advising and Mentoring to be the biggest value. "It helps to have someone hold you accountable and to help you work through the challenges," she says.
Her Advice for people just starting out in the business? "Be adaptable and nimble. Find ways to beat Amazon. Everything you know about working in retail is changing. The best way to beat Amazon is to provide a hands on experience." She continues, "You've got to really want it!"
Erice has participated in several programs at the SBDC such as the upcoming Retail Small Business Management class which STARTS FEBRUARY 12, 2018