Prior to the COVID-19 pandemic Portland's Bricks and Minifigs store focused primarily on walk in sales. When the State of Oregon required people to stay home the store's owner, Spencer Crandall, had to make some adjustments in order to survive. Working with the PCC Small Business Development Center's Advisers, Spencer was able to gain important information about what he would need to do to take a portion of his business online. This is his story.

What inspired you to start your business?
Bricks and Minifigs is Portland's one-of-a-kind toy store for buying, selling, and trading LEGO® products. LEGO® fans from all over the Portland area, and all over the world, visit our brick and mortar store to experience these time-tested toys first hand. We sell both new and used sets, LEGO® parts, and mini figures. My son and I used to go to a couple of franchised locations, as he was an early LEGO® building expert. I have always wanted to own a retail store, and after owning a marketing and communications consulting business for eight years I was ready to have more direct to consumer contact.
Before coming to the SBDC what challenges were you facing in your business?
Even though I had run a business, it was a service business with one person--me. I found retail to be challenging in terms of staffing, operations, inventory turn and a number of other small business functions unique to owning a storefront.
"Within two weeks of lock down we had started local courier delivery via a partnership with Cascade Courier. We did about 10-15 deliveries per day."
What types of services have you received and in which SBDC programs have you participated?

I was in the Introduction to Retail Management class which is now the Business Builders program. That class was helpful for increasing my familiarity with the various concepts of running a small retail business, which is actually rather complex. Going past basic knowledge, I found that the presenters and Advisers have been very helpful in helping me dig further into aspects of my specific business. Gaining experience, trying out ideas, and getting feedback has helped me to keep my business healthy.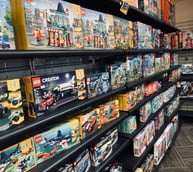 What have you been doing to innovate (pivot) your business through the adverse conditions surrounding the Coronavirus pandemic?
When the lockdown hit in March, my staff and I were quick to set up ways to give customers access to our LEGO® inventory for store pick up. This started with WhatsApp and phone. With WhatsApp we could handle multiple consecutive requests, and send photos back and forth, to get clarity on what the customer was looking for. Within two weeks of lockdown we had started local courier delivery via a partnership with Cascade Courier. We did about 10-15 deliveries per day. By the fourth week of March we had launched a Shopify e-commerce store to give people an online browsing and buying option. That helped to keep our operations more efficient, so we could reduce staffing. Sales still dropped, but were not much worse than 2019. Now that the store is physically open the online sales have reduced to about 20%, but many people still shop online before they come into the store. Our online store is still a good marketing tool. We have seen a slight uptick in August, which is very helpful.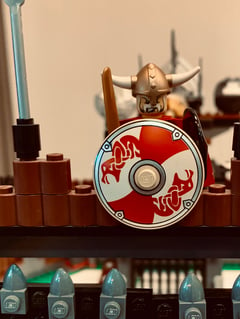 What are your plans moving forward as the state of Oregon continues the process of reopening?
Keep doing what we are with masking and sanitizing. We continue to put more effort into our online sales.
What would you say to other small business owners thinking of working with the SBDC?
First, if someone is new to any kind of small business, in particular a business that sells goods, it is essential. As well, it is an ongoing and essential resource as one advances in skills – the professionals that the SBDC has relationships with and the networking opportunities are excellent. I don't know what other SBDC organizations are like around the country, but the one housed in Portland is top notch! I am always telling my colleagues around the franchise to seek one out where they live.
Get Business Help from PCC's SBDC
PCC's Small Business Development Center offers numerous small business development courses and resources to help small businesses address challenges arising from the pandemic. Our small business advisers are here to help businesses like Bricks and Minifigs. See how we can help you too.
----------------------------------------------------


Programs and services are provided to the public on a non-discriminatory basis. Language assistance service are available for limited English proficient individuals. Reasonable accommodations for persons with disabilities will be made if requested at least two weeks in advance. Please contact us at 971-722-5080 or sbdc@pcc.edu, to request accommodations. Oregon Small Business Development Centers are funded in part through a cooperative agreement with the U.S. Small Business Administration, and the Oregon Business Development Department.