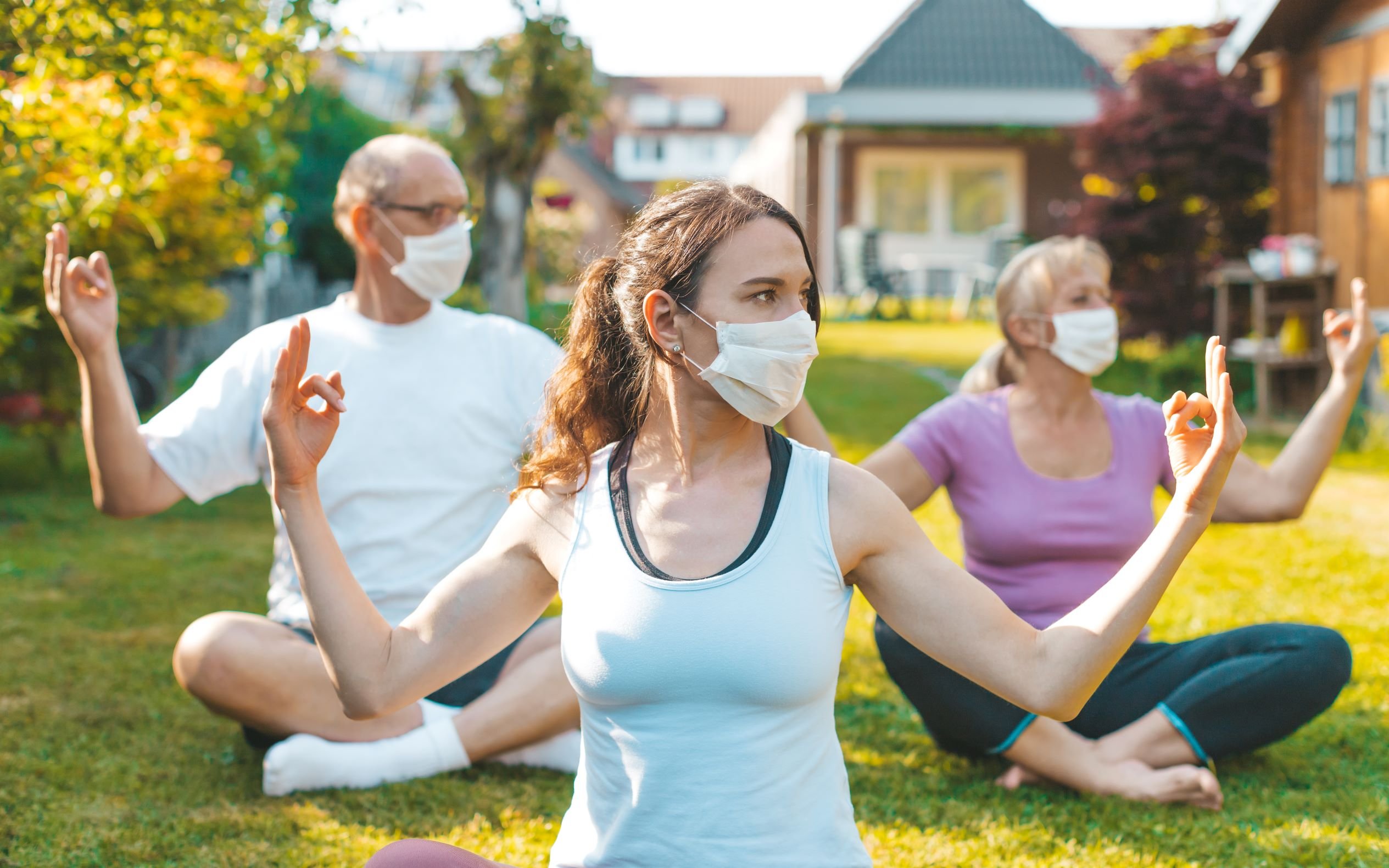 People are looking for ways to keep their bodies active while also keeping their bodies and minds more flexible and resilient. After taking a 200-hour yoga ayurveda training, graduates may continue advancing their yoga career while offering excellent classes to students.
PCC IHP's 300-hour yoga teacher training class can further your understanding of yoga and prepare you to teach others.
Ways to Advance Your Yoga Career
Practice Yoga Outside in Beautiful Portland Parks and Festivals

One way to try advancing your yoga career is to take your practice outside! Whether you do your sun salutations in Laurelhurst Park, Mt. Tabor Park, or Washington Park, you'll gain two things: an ability to unplug on the days when there's no Portland rain, and fruitful conversations with those who find you there.
Yoga instructors, who are already prepared to offer classes, may find that getting out into the community and offering a free workout can help them network; virtually or socially distanced.
Take a Yoga Instructor Training Course That Deepens Your Understanding
Moving from RYT-200 to RYT-500 through a 300-hour program can help you mature your practice while gaining a more integrated understanding of how yoga affects the body and mind. You'll have answers to more of your students' questions, have pushed your own body to try new things, and have insights that can help your students practice in safe and healthy ways.
Learn More About Local Yoga Studios
If you explore your city, you'll discover every yoga studio and company is distinct. Consider exploring multiple studios to learn from different instructors, and deepen your understanding of how others branch out from the standard training that launches many yoga instruction careers.
Offering to teach a yoga class with a new studio, if you aren't in an exclusive agreement with your current place of teaching, lets you network and meet new people and exposes you to how other yoga teachers make their spaces comfortable and positive for their students. You may discover that elements of yoga studios you thought were universal are open to shifts and variation, helping you find your niche. If you hope to open your studio, these personal preference elements may be the things that draw in your dedicated students and keep your studio running.
PCC Guides New and Experienced Yogis to Greater Understanding and a Strong Career in Yoga
After completing their RYT-200 program, many yoga instructors are interested in finding new sources of inspiration and knowledge to help them continue to improve and instruct their students. Adding the 300 Hour Yoga Teacher program with Portland Community College is a path to the RYT-500 designation, one of the most advanced levels through the Yoga Alliance and a well-respected credential throughout Portland's yoga scene. Getting to know your own body and how the body functions in the yogic way of thinking are both elements of this program that combines live-streamed classes with weekend immersion courses.