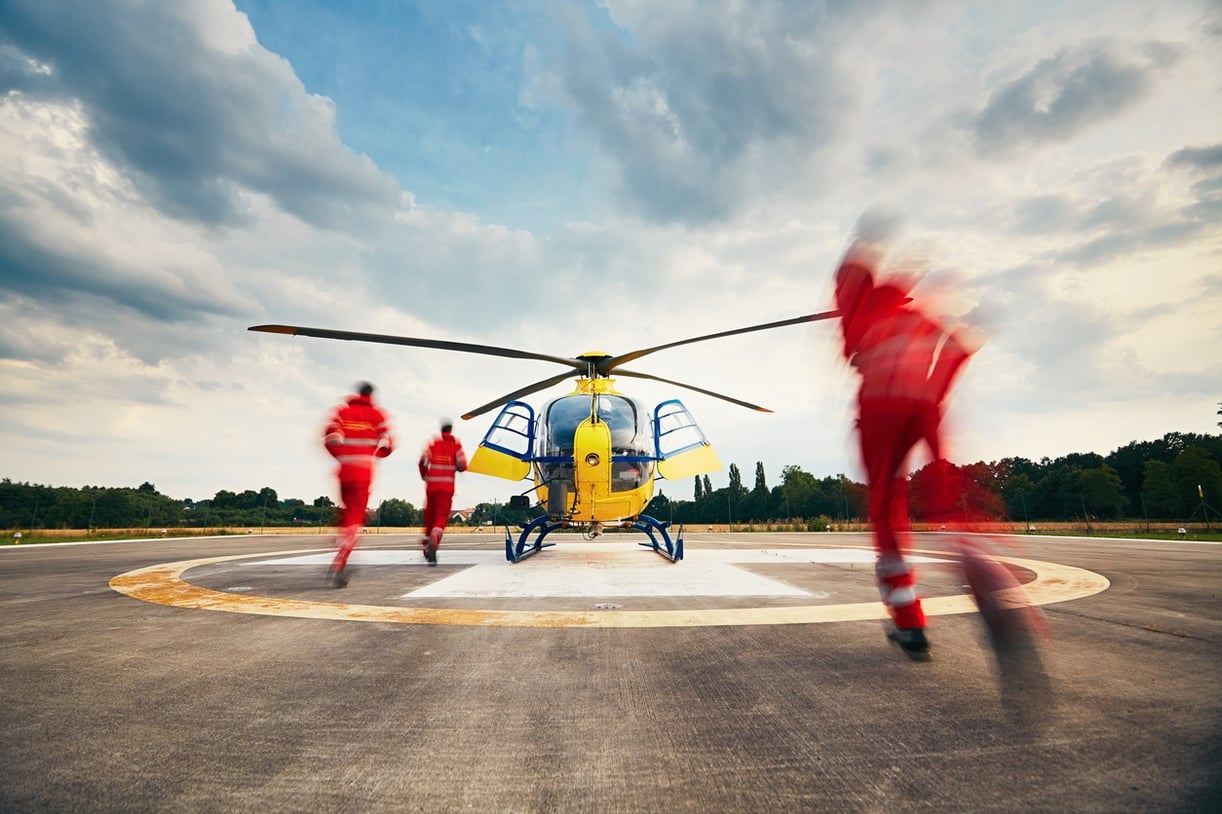 In emergency medicine, health care providers offer fast care for injuries and severe illnesses. They are often the first line of care for people who have experienced trauma and are responsible for stabilizing patients so they can receive further care in a hospital.
In the emergency medicine field, you may work as part of ambulance transport team, in a hospital emergency room or even on emergency flight crews. Many different professionals play a role in emergency teams, including:
Emergency medical technicians (EMTs)

Paramedics

Emergency or critical care nurses
These professions require different amounts of training, but the same dedication to a lifesaving field of medicine.
Is a Future in Emergency Medicine Right for You?
Before you begin pursuing a new career in emergency medicine, you should ask yourself a few questions to ensure you're a good match for the job.
Do you like to help people?
In an emergency medicine profession, you'll be helping people who are scared and injured. You need to be able to empathize with your patients, their families, and any onlookers, providing calm and compassionate help. At the end of a stressful day, you can feel comforted and fulfilled because you've made a positive difference in the lives of others. If you aren't passionate about helping others, you may find emergency medicine overwhelming and unfulfilling.
Are you dedicated and trustworthy?
As a medic, you have people's' lives in your hands. Your partner needs to be able to trust that you won't waver on duty, that you are dedicated to helping patients. You need to commit yourself every day to helping others, to working hard and to being there when you're needed.
Can you handle high-pressure, fast-paced, and stressful situations in a calm manner and think straight while doing it?
Emergency medics need to perform thorough assessments and quickly decide what care each patient needs. In some circumstances, you don't have time to pause or slip up. You need to be able to excel under pressure and remain calm at all times.
Are you a team player?
It takes an entire emergency team to save a life, including EMTs, paramedics, dispatchers and more. You'll never work a single day alone in emergency medicine and need to be able to work with many different types of people to provide successful care.
Do you have good self-awareness and awareness of your surroundings?
Every time you arrive at the scene of an emergency, you need to evaluate if the emergency situation is over, making the scene safe for you to enter. As you deliver care, you need to be aware of your surroundings at all times so you can protect yourself, your partner and your patient.
Are you a good communicator?
In an emergency situation, fast, accurate communication between the medical team can save lives. If you want to pursue an emergency medicine profession, you need to have strong communication skills. You need to be able to give directions and take directions efficiently.
If you've answered these questions and feel you have a future in emergency medicine, it's time to take the first step toward your new career. You'll need to complete emergency medical technician (EMT) training or enroll in paramedic courses.
At Portland Community College, we offer courses to help paramedics take their careers to the next level. Through our advanced medic courses, we teach the skills paramedics need to provide higher level care in new settings across the globe. If your future is in emergency medicine, we can help you achieve it.