Five clients of the PCC Small Business Development Center have been selected as 2022 recipients of the Good Food Award by The Good Food Foundation. These 5 business owners are all graduates of the Getting Your Recipe to Market program that teaches entrepreneurs how to produce, promote and sell their culinary recipes. Here is a list of the 5 winners and their products. Please join us in reaching out and saying "CONGRATULATIONS" to these winners -- and don't forget to look for them in your local grocery and/or farmer's market!
2022 Good Food Award Winners
Congratulations to the 5 former Getting Your Recipe to Market (GYRM) clients who have won the 2022 Good Food Award! They are: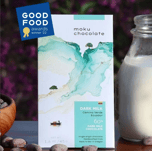 Moku Chocolate, Dark Milk Chocolate. Dedicated to spotlighting cacao farmers around the world, Moku handcrafts high-quality, bean-to-bar, single-origin chocolate from raw, direct trade cacao beans. Moku's direct trade beans are sourced from farmers in Nicaragua, Peru, Dominican Republic, Sierra Leone, Madagascar, and Colombia. Direct trade ensures socially responsible compensation to the cacao farmers and fosters prosperity among the farming communities with a focus on integrity, quality, and environmental sustainability. Moku's founder, Maureen Nikaido, participated in the GYRM program in the summer of 2020.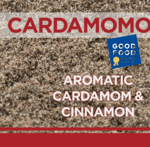 Momo Cocoa Co., CardaMomo Cocoa Mix. Momo Cocoa founder, Yvonne Fide is the creative force that brings Momo Cocoa flavors to life. She took the GYRM program in 2018. Yvonne informs us that, "Cardamom is one of the world's oldest spices and made its way to Scandinavia from India during the Middle Ages." Momo's CardaMomo is a cold-weather treat to warm your days!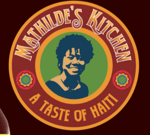 Mathilde's Kitchen, Hibiscus Flower and Passion Fruit Juice. Mathilde Wilson attended the Getting Your Recipe to Market program in the spring of 2017 to learn how to package the home-made drinks she served in her café and food cart. Since taking the class she has closed the food cart to focus on packaging the beverages and catering events. Mathilde's drinks can be found all over town at stores such as New Seasons Market, Green Zebra, and Market of Choice. Mathilde and her tasty drinks were even featured on Top Chef Portland in 2021.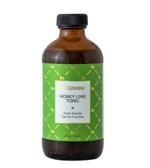 Rhizome, Honey Lime Tonic. Rhizome's founder and CEO, Elisa Wickstrom, started the business as "a new way to hydrate that includes complex, spicy flavors without the sugar and alcohol found in most adult beverages." Rhizome utilizes a handmade, slow brewed process that provides for revitalization of gut and mind without spending hours in the kitchen. Elisa recently came aboard the GYRM team to help other businesses start and grow their food empire!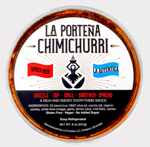 La Porteña, Mom's Green Chimichurri. First generation Argentine immigrant Jessica Causey's family has always built community through gathering around food. Her dad's famous 'Asados' (barbecues) and Mom's Chimichurri are her way of sharing tradition and delicious dishes with new friends. This award winning Mom's Chimichurri can be found locally at Farmer's Markets and in several stores including Market of Choice and New Seasons Market.
---
ABOUT THE GOOD FOOD AWARDS
The Good Food Awards celebrate the kind of food we all want to eat: tasty, authentic and responsible. Now in its twelfth year, awards will be given to winners in 18 categories: beer, charcuterie, cheese, chocolate, cider, coffee, confections, drinks, elixirs, fish, grains, honey, oils (tasted & announced in the spring), pantry, pickles, preserves, snacks and spirits. The Good Food Awards Seal, found on winning products, assures consumers they have found something exceptionally delicious that also supports sustainability and social good.