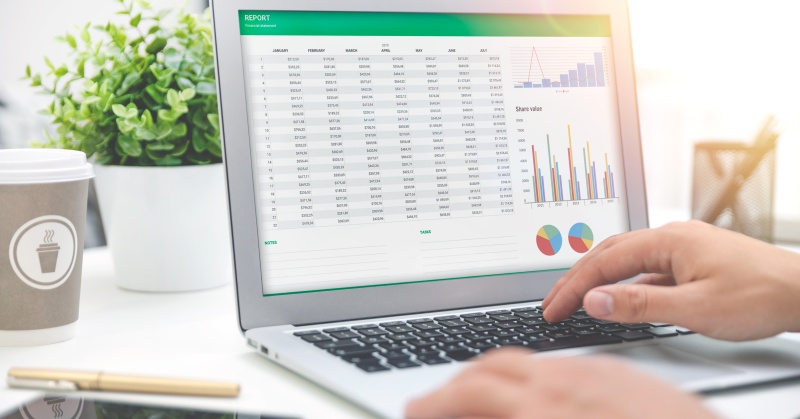 When learning modern bookkeeping, one of the first steps is to utilize QuickBooks. It's now one of the leading products for bill management, bill pay, business cash flow, hiring contractors and employees, tracking expenses and income, and sending invoices or receiving payments. You can project your small business profitability in the software, create a variety of reports, and run both payroll and sales taxes.
This software has many advantages, from affordability to usability, but most people will benefit from taking remote training courses to fully and accurately use the software. Here are four reasons why you should use this software within your business.
1. QuickBooks Has Quickly Gained Market Share as an Accounting Software
QuickBooks' many editions have become some of the leading financial software tools for small businesses, so using the 'gold standard' helps you easily integrate your software with other systems. The program is owned by Intuit, a major producer of tax software, so their expertise is well-established. In fact, more than 4 million businesses use their software and that number is growing, indicating a widespread view of its value and relevance to the accounting work small business need to accomplish.
By focusing your knowledge of professional bookkeeping on one of the best tools in the industry, you'll have the skills to excel whether you start your own business and need to keep your own books, or are employed as a bookkeeper for a small business.
2. Portland's Growing Small Business Community Views This Knowledge In a Positive Light
Oregon's small businesses make up 99.4% of all Oregon businesses, with 55% of Oregon employees also working for those small businesses, according to the Small Business Administration. If you want to be a part of the Portland small business community, whether as one of a small team of employees or as an entrepreneur, having bookkeeping knowledge in modern, cloud-based software is a real boon.
Many employers in small businesses aren't just looking for a dedicated bookkeeper, but rather someone who can fulfill a variety of roles in their small business. Having QuickBooks experience and expertise can be helpful in securing a job at a small business.
At the same time, getting started with your own small business or scaling it up will be easier if you have some bookkeeping prowess yourself. While many small businesses work with an accountant, being able to run your own books saves you money in the short term as well as giving you the tools you need to run your business in a nimble and flexible way. Your own knowledge of QuickBooks can shed light on how your business is doing, as the reports you can generate in QuickBooks are useful.
3. Freelancing Full-Time or Between Jobs Is Easier With QuickBooks
Many freelancers turn to QuickBooks because juggling multiple clients, paying estimated taxes, getting paid on time through invoicing, and other steps of the freelance process are complicated. Keeping good records is key to making sure that your tax situation is clear the following year, and good records also help you make plans and projections for how much freelance work to take on in upcoming quarters. Many freelancers love elements like automatically generated invoices which save them time doing the work they need to do every month.
If you opt to go to a full-time job that doesn't require bookkeeping, you can simply cancel your subscription and restart your subscription if your career takes you in a freelance or small business direction in the future. You'll always have the expertise you've gained, but only pay for the months when you use the software.
4. Hiring an Employee For the First Time? Let QuickBooks Show You The Way
Running payroll for a small business can be daunting without a good bookkeeping tool, especially if this is the first time your Portland small business is scaling from being a sole proprietorship with no employees to hiring your first employee. Your QuickBooks training will guide you through the process of adding employees, with clear questions that help you accurately add them while maintaining legal and tax compliance. QuickBooks will also help you keep good records and make sure everyone is paid on time and accurately.
Ready to learn more about computer applications that can help you in careers in bookkeeping and more in the Portland Oregon area? Portland Community College's array of remote training courses can help you diversify your skillset in a flexible and educational format!