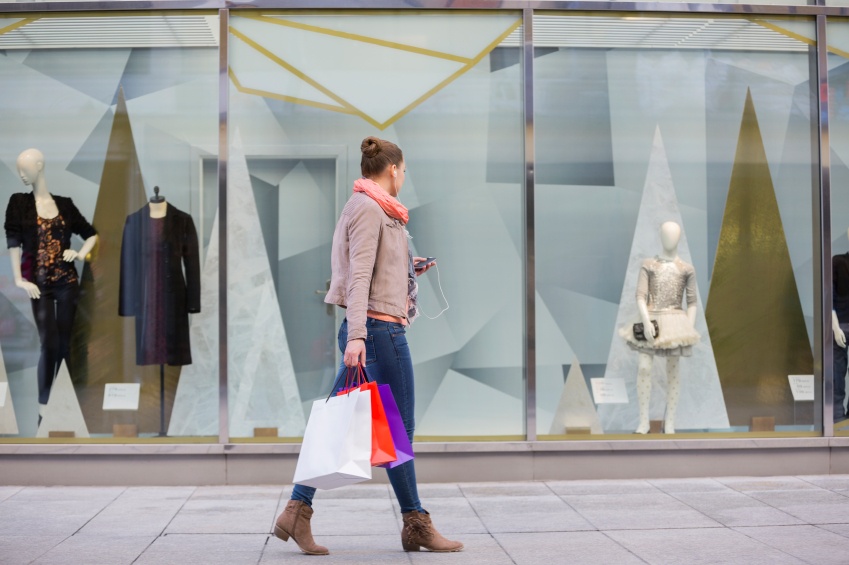 As a small business owner, you're sure to know that your storefront is important. But do you realize just how important it is? Everyone's heard the adage, "don't judge a book by it's cover," but the truth is, customers make judgments about what they're interested in or what seems most likely to meet their needs in the first 15 seconds. Your storefront is the first impression you can make on a customer, and depending on their reaction, you may not get another chance to capture them.
Believe it or not, the exterior of your business can be responsible for roughly 45% of your marketing image. In today's post, we're going to discuss a few of the reasons customers are walking by your storefront as well as retail storefront design best practices to help you recapture them.

Your storefront is your business' curb appeal and some studies show that 70% of first-time sales happen because of that appeal. Your storefront needs to be welcoming, look like a place your customers want to be: safe, well lit, comfortable, and open.
Start by making it obvious that you're store is open. That means having your doors unlocked or even standing open. If you have a sign for either the front window or to sit on the sidewalk, make sure that it displays "open" and is up to date. Consider playing music that's in line with your target market, because that's a great subconscious indicator that someone's inside and ready to interact with customers.
Next, you want to remember to keep your storefront fresh and interesting, which means rotating what's on display. Showing off new products, using varied colors, or changing the lighting to set the mood are all part of the way to engage curiosity. Remember: keep your storefront up to date, including rotating seasonal or holiday items in and out of the window in a timely manner.

Hopefully, it goes without saying that your storefront needs to be clean—from spotless windows to a display that's organized and cared for. Depending on where your business is, that also means keeping the area just outside your storefront clean of trash, and may also include washing the outside of your building. The psychology behind this is straightforward: a dirty storefront implies that you don't care that much about the location itself. It further reflects badly on the quality of your goods and services.
A cluttered storefront offers a similar obstacle, although coming from a slightly different place. "Cluttered" can easily translate into "too frenetic for customers to bother digesting." Streamline the experience for your customer to highlight the thing or handful of things you want them to be paying attention to.

This is probably one of the most important reasons customers are walking by your storefront. Can your customers tell what you do or sell just by walking past your storefront? Do they understand what your brand can offer them, or why you're different than your competitors? What about if they're across the street, or a car is parked in front of your store?
Placement and signage matter a great deal. You want to make your storefront easy for customers to see and to understand, and your signage needs to reflect everything that's best about your business. In fact, 60% of shoppers say that they won't enter a store that doesn't have signs, and conversely, nearly 80% of customers would go into a store they'd never shopped in before due to the signage displayed in the storefront. Another 68% have made purchases at a store after a sign caught their eye.
Remember, you are creating a customer experience which is part of your store brand.


With the retail storefront design best practices we've discussed, you should be able to look at your storefront with fresh eyes and determine what needs to change. Don't be afraid to make a fresh start with your storefront; after all, you want to put your best face forward. If you're still looking for tips that help your storefront make the best impression on customers, or if you're wondering how to make your virtual storefront successful, download our free e-book, Taking Your Retail Business to the Next Level!