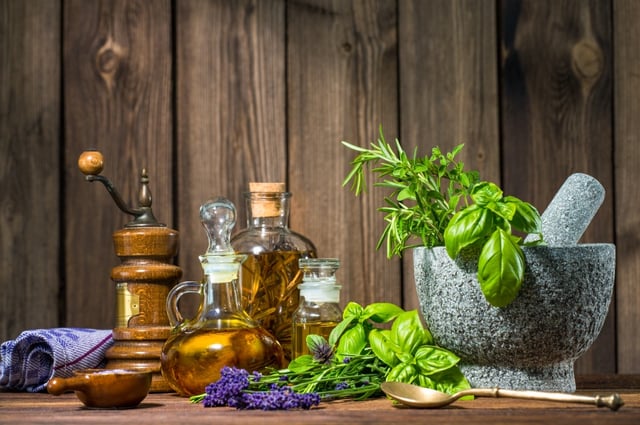 If you believe that whole, real, and nutrient-dense foods are medicine to the body and you have a passion for teaching others how to live healthy and active lives, then becoming a nutritionist may be the best career path for you. If so, it's important to understand what nutrition programs offer and what things you should consider prior to applying.
What a Nutritionist DOES NOT DO:
Nutritionists are NOT dietitians unless licensed as one. Nutrition programs are NOT dietitian programs. Registered Dietitian Nutritionists must meet separate and additional criteria to earn an RDN credential. In addition, state laws vary in regards to practicing nutritional counseling.
A nutritionist does NOT diagnose, treat, or cure diseases and cannot replace a primary care physician.
Nutritionist cannot provide therapeutic touch massage therapy unless licensed as a massage therapist.
When exploring options for a nutrition program it's important to consider several
factors to ensure you are receiving the best training for a successful and fulfilling career.
Is the program accredited?
Accreditation is a way of ensuring a program meets rigorous educational standards. This also assures students that a nutrition program, accredited by the National Association of Nutrition Professionals (NANP), "provides sufficient education to qualify them as a professional member of the NANP and to sit for the Board Exam in Holistic Nutrition."
The Functional Nutrition program at PCC Institute for Health Professionals is accredited from the NANP.
Who are the instructors?
The quality and experiences of a program's instructors are critical to receiving the best education possible for your nutritionist career. You'll want to ensure that a program's instructors are practitioners themselves.
What is the philosophy of the program?
How will the program teach you about combining whole foods and natural medicines to improve the health of your clients, your family, and yourself? The PCC Institute for Health Professionals' program philosophy is one of integrative healthcare and functional medicine paired with nutrition. Our program is a blend of traditional, holistic, and modern science-based knowledge.
Is the program science-based?
Science-based methodologies and research strengthen the credibility of your nutrition practice. Science-based research will also help you stay current and apprised of new results and evidence-based approaches so you can offer your clients the best support possible.
What is the method of program delivery?
How a program is delivered may significantly affect your decision-making process. Lifestyle needs such as working full-time and/or raising a family may require you to choose a program that is taught and delivered online. This program is not delivered in a classroom in a traditional sense for you to attend but delivered in a virtual classroom with instructors.


What Is Included in Our Program?
Courses
As we prepare to launch our revamped program, please note that the courses are a work in progress and may be modified at our discretion at any time.
Term 1 — Functional Nutrition: Foundations
Bioscience of Nutrition — You'll learn foundational concepts of nutrition: basic anatomy, physiology, and biochemistry. You will understand the processes of digestion, absorption, transportation, utilization, detoxification, and excretion.
Fundamentals of Nutrition — This course details the major nutrient classes: water, protein, carbohydrates, fats, vitamins, and minerals. With this knowledge, you will learn to develop healthy food recommendations for clients that promote health and prevent disease.
Research and Evidence-Based Practice for Nutritionists — There are always new studies coming out in nutrition. In this course, you'll learn how to find, analyze, and apply credible, science-based research into your nutrition practice to stay current and to provide the best recommendations.
Term 2 — Functional Nutrition: Essentials
Functional Nutritional Assessment — In this course, you will learn how to perform a client's functional assessment and how to evaluate the findings. A client assessment includes: reviewing client history, anthropometric measurements, physical examination, lab values, and other assessment tools.
Nutritional Counseling Skills — To provide the right nutritional guidance and to affect behavioral change, you will need to develop robust counselor-client relationships. You will learn how to develop those skills, including motivational interviewing and cultural competencies.
Culinary Nutrition — In this course, you will learn and practice food preparation basics, preservation, and storage with special attention to food and water safety and quality in the kitchen and in the marketplace.
Term 3 — Functional Nutrition: Your Practice
Holistic Nutrition — This course covers how to develop a bio-individual nutritional plan based on the assessment of your clients' nutritional imbalances. You'll also learn how to help your clients successfully implement the plan.
Business and Practice Considerations — In this course, you will learn fundamental business concepts to help you launch your practice, including tools to overcome the four challenge areas you will face: Business Concept, Organizational Structure, Customer Relations, Business Operations.
Term 4 — Functional Nutrition: Perspectives
Nutrition in the Life Cycles — Each life stage has unique nutrient and energy requirements. In this course, you'll learn the needs of infants, children, adolescents, and older adults, as well as needs of pregnant women and physically active adults.
Intro to Ayurveda and Traditional Chinese Medicine — Ayurveda and Traditional Chinese Medicine traditions can augment your practice with perspectives and treatments. In this course, you'll learn the history, energetics, and application of food, diets, and herbs according to these ancient traditions.
Capstone — Drawing upon all your learning, you will conduct a client assessment and will research and develop a nutritional plan. You will use class time and your classmates to share and hone your final presentation document.
How Long Will the Program Take to Complete?
The PCC Institute for Health Professionals Functional Nutrition program takes one year to complete and consists of four 10-week terms with live online classes delivered twice per week. The classes are offered Monday and Thursday, 6pm-9pm Pacific Time. You will come to each class prepared with the course material already read for that online session. Your instructor will act as a learning facilitator to ensure you are grasping the information through discussion and practice using real-life scenarios.
How Do You Plan to Use Your Nutritionist Credential?
As a nutritionist you have many options when deciding how to use your credential:
For personal enjoyment and learning
Partner with other holistic practitioners
Become a nutrition writer, speaker, or teacher
Set up your own practice (check your state's laws)
When choosing a nutrition program make sure it is accredited or seeking accreditation, teaches a philosophy in-line with functional nutrition, offers a science-based approach and a method of delivery that accommodates your lifestyle.