Corey Schreiber is a guest instructor in the new SBDC program - Restaurant Business Builders. He will be guest speaking in two sessions: "Your Concept & the Money to Do It" and "Stocking Your Restaurant." Corey's life-long experience in the restaurant industry brings a valuable level of expertise to the program.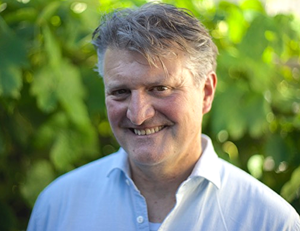 A native Oregonian, Cory Schreiber grew up in Dan & Louis Oyster Bar, his family's Portland restaurant founded by Cory's great grandfather in 1907. After working for 13 years in restaurants from San Francisco to Chicago to Boston, Cory returned home to the West Coast in 1994 to open Wildwood Restaurant. He quickly joined the ranks of leaders of the region's bustling culinary scene, winning the James Beard Award for Best Chef Pacific Northwest in 1998.
In 2007, Cory left Wildwood to apply his deep knowledge and considerable experience with local, seasonal food as the Oregon Department of Agriculture's Farm-to-School Program Manager. In January 2010, Cory joined the faculty of the Art Institute of Portland as its "culinary artist in residence," a post he held until 2016.
Currently, Cory works as the culinary commentator for Portland Today, a new show that airs on local NBC affiliate, KGW/Channel 8. In this role, he brings food and drink-centric stories to the public, shares tips and insights with home cooks and professionals alike, and showcases the recipes and techniques that he has developed for his newest project, Cooking from the Source.

Find him online at Cooking from the Source.