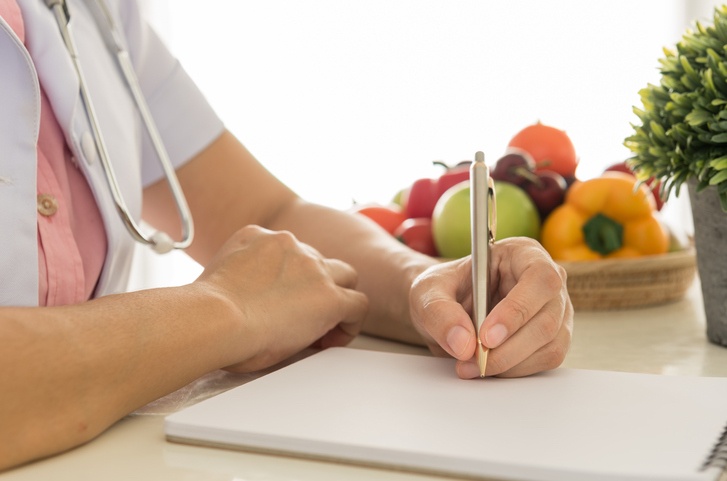 Healthcare is constantly changing and transforming as we learn more about ourselves and how the body works. As we understand more about the role nutrition plays in health, such as controlling chronic diseases like diabetes or Celiac disease, nutritionists are playing a vital role in keeping patients healthy and happy.
Any time a physician is prescribing a new therapy for their patients, they must consider if the therapy is beneficial, safe and economical. For instance, a prescription drug might be beneficial at controlling the condition, but it could have serious side effects or be very expensive. The doctor must take this into mind when selecting which therapies or treatments their patients should receive.
Proper nutrition is always beneficial and safe. With attentive shopping, it can be affordable even to those with limited incomes. For patients taking medications, appropriate food choices can help avoid side effects and promote healing. Because proper nutrition promotes optimal health, prevents illness, and supplements disease treatments, many physicians are now referring their patients to nutritionists who can create individualized dietary plans and help to implement them.
Healthcare has become more team-based, taking into account perspectives from the primary providers, specialists, nurses, social workers, therapists, nutritionists, and even the patient. This integrative, patient-centered approach is leading to more individualized treatment that takes into account a patient's overall health and core imbalances, treatment preferences, and what led them to their diagnosis. Nutrition is frequently part of this personalized treatment plan, whether as the sole treatment or in coordination with other treatments.
Nutrition promotes holistic health, meaning it helps different organs and body systems work better together. Without proper nutrition, a patient cannot be truly healthy and will not achieve long-term wellness. With the rise of obesity, diabetes, and other conditions in industrialized nations, many people need adjustments to their nutrition to achieve full body health. Patients who make these changes are more likely to be healthy, not simply free of diseases.
As nutrition's role in healthcare grows, the industry will need more nutritionists in hospitals and clinics across the country. Portland Community College has begun a Functional Nutrition Program to help fill this need, providing healthcare professionals acquire the education they need to use nutrition to help patients control chronic diseases and achieve prime health.
The program is science-based, using the latest evidence to help you understand the role nutrition plays in your patient's health. The program also helps you explore traditional perspectives on nutrition, such as traditional Chinese medicine and Ayurveda. With the knowledge you gain in this program, you can incorporate nutrition into your practice and into how you treat your patients.
More and more patients are turning to nutritionists for help improving their health. You can be prepared to offer your patients the assistance they need in making necessary, positive lifestyle changes by learning more about functional nutrition. For more information on the PCC Functional Nutrition program, please visit our website.