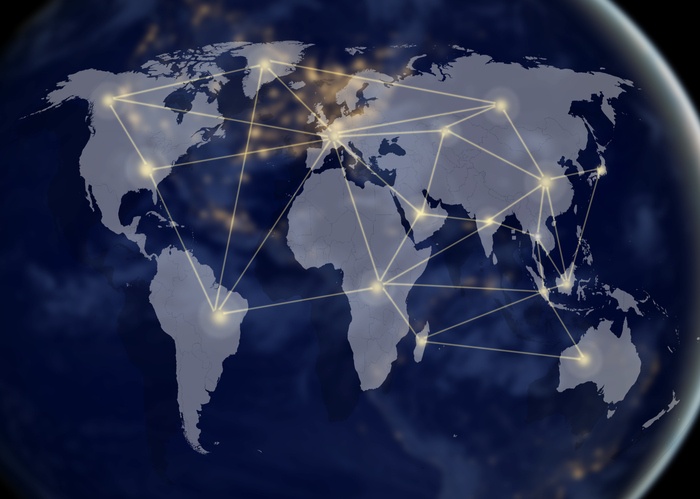 Did you know 95% of the world's population and 75% of consumers are outside of the US? Given this, it makes sense to consider "selling to customers outside of the US" (exporting) as a natural extension of your company's sales channel. With this, it is important to know about the requirements of exporting before you decide to do so. Key considerations are global marketing, global management, supply chain management and trade finance.
One of the top certifications that can help business owners and professionals who support them to be more prepared to engage in exporting is the Certified Global Business Professional (CGBP) exam prep program to secure the professional CGBP certification. That's because the CGBP certification encompasses a well rounded body of knowledge in global trade, highly sought-after, and well respected, in international business and trade industries.
Below is everything you need to know about the CGBP credential, including who should pursue it, what skills you'll learn, and how to prepare for the CGBP certification exam.
1. What is a Certified Global Business Professional
The CGBP is a credential provided exclusively by the National Association of Small Business International Trade Educators (NASBITE). What the certification represents is a benchmark for competency in global commerce. It demonstrates a person's ability to transact business at the necessary professional level in a competitive, cross-border environment. The CGBP covers international competency in several key areas of business, and is obtained after passing a roughly 4 hour, 150 question multiple choice exam.
2. What skills are certified?
The CGBP certification covers four basic trade skill areas: Global Business Management, Global Marketing, Supply Chain Management, and Trade Finance. Within those skill areas are five "threads" that the certification and exam cover: Documentation, Legal and Regulatory Compliance, Intercultural Awareness, Technology, and Resources. Typically, those who pursue the CGBP will have at least some college-level studies, in combination with work experience in international business or trade. Two- and four-year degree students, employees from small to large companies, as well as people who work in organizations that promote international trade are all good examples of people who benefit from the CGBP.
3. Why is the CGBP important?
Achieving the CGBP is an important step for international business professionals to advance in their careers, change to a new job, or increase their international business trade knowledge base as well as small business owners and their staff who are engaged daily in global trade.
The CGBP skillset is becoming increasingly useful as international business and trade continues to increase. According to OECD, exports and imports have been on the rise since 2014, and international trade grew in virtually every G20 country in 2015. As businesses of all sizes experience the need to adapt to international business in areas like supply chain, legal compliance, and marketing, professionals will be increasingly in demand to meet those needs.
4. What are the benefits of becoming certified?
Becoming CGBP certified can help in a variety of areas, and depends on your goals. For employees seeking to advance within a company, it establishes a professional goal for both current and future employees. By accomplishing the certification, employees can then better position themselves for advancement. The certification also helps people diversify their skillset in terms of global trade and commerce. The CGBP ensures that professionals understand a range of international business topics, broadening their skills and knowledge beyond the specific field in which they work.
Learn More
Extensive learning and preparation is key to passing the CGBP examination. PCC CLIMB offers a Certified Global Business Professional course to give international business professionals the tools they need to succeed and pass the exam. The five-week course covers the topic areas in the exam, and is taught by Professor David W. Kohl, who is a Department of Commerce certified international trade adviser. For more information, sign up to receive a full course outline of Certified Global Business Professional Exam Prep Training. Additional information regarding NASBITE International can be found: www.nasbite.org. The certification is offered broadly throughout the US and Mexico.