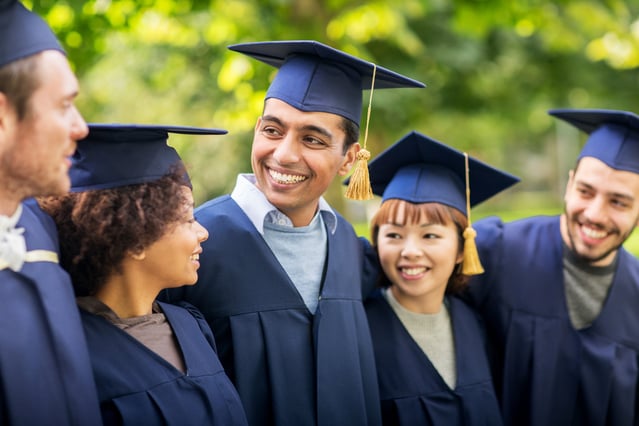 Every term, thousands of students benefit from the valuable in-person and online coursework at Portland Community College. While some coursework results in long-term enrollment for multiple years, shorter programs quickly move students from their first course into their first job in a new industry.
What's exciting is that these PCC graduates benefit from affordable, flexible coursework that connects to a career path in one of the top growing careers in the 2020s. Here are some of the biggest industries where PCC grads go on to shine, forming some of the top graduated fields in Portland.
Medicine and Healthcare
Many workers make up the foundation of the medical industry, far beyond the healthcare careers known for very long preparation times like medical doctors. By entering a nursing-related program at PCC, you can specialize in one of the many areas where healthcare workers provide primary care to many different patients.
Specialized coursework in radiation therapy, sports medicine, and gerontology can help grads transition into new areas of healthcare or develop a niche within their current profession. Fast-paced healthcare contexts like working as an EMT are also available to Portland Community College students.
Accounting
Various certificates and associate degree programs in accounting can help those who want to work as bookkeepers or accounting clerks to launch their careers or progress with things like an Accelerated Accounting certificate. These credentials help people interested in accounting start their careers within one to two years.
Establishing your career earlier allows for future advancement after gaining a stable path. They can learn on the job or go back for further accounting education and credentials. All while working in a field with an average income of around $42,410.
Web Design and Programming
Careers that rely on the internet and computer coding languages are among the top graduated fields in Portland and among the fastest-growing professions in the 2020s. Web design and programming programs at Portland Community College are flexible, much more affordable than 4-year programs, and offer the fundamentals needed for various web design and programming areas.
With certificates in programming languages in C#, Java, and more, PCC allows those who already work in web design and programming to master a new language quickly to address the needs of a new computer landscape since the computer programming world changes frequently.
Certificates in things like web application development can give a graduate a leg up when they need to add the ability to create web applications to their list of skills to fit a job description perfectly.
Information Systems
While tangential to web design and programming, computer information systems make up many highly graduated fields in Portland. The more complex computer information systems have brought a new generation of degree and certificate programs focused on cybersecurity and network security. These courses can lead directly to working in cybersecurity and network security or as part of an extensive pursuit of a computer information systems-related field.
Some programs teach network administration, secure programming, and database design, all offered with the Portland Community College distinctive: affordable tuition, hybrid classroom environments, and scheduling attunement to busy professionals. 
Manufacturing, Construction, and Technician Training
Underpinning so much of the growth in the Portland area are the technicians and workers who keep everything on track, on schedule, and in working order. Grads from PCC's Welding and Machinist training programs possess the technical skill and understanding of safe and effective handling of complex machinery that is key to many processes.
In both construction and manufacturing, PCC's equipment technician training gives grads a leg up in one of the growing careers in the 2020s. HVAC certifications bring new grads into a constantly-in-demand industry of repair work that can lead to entrepreneurship down the road as HVAC technicians launch their private businesses offering these services. General construction training coursework can help construction workers move up in managerial roles and work on technically complex projects.
See Yourself in a New or Advanced Career
PCC adjusts our course catalog to offer programs that directly lead to solid career paths for our students, helping to bring new grads to the careers in high demand and deliver them well-prepared and confident. Exploring course options at PCC is accessible online, and working hard in your affordable coursework here can set you up for success in both a pre-existing career and a career change. Check out all that Portland Community College has to offer you, with plenty of flexibility to work around your commitments and unique schedule.