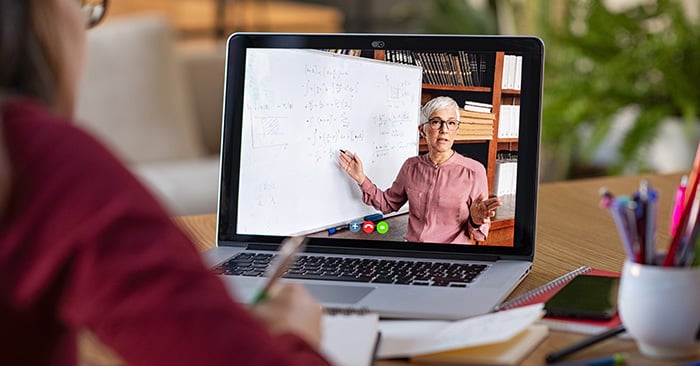 A Child Development Associate certificate provides key foundational information for a career as a teacher or child care professional. Whether you want to be an assistant teacher in a preschool or run your own daycare center, understanding the wider scope of how children grow and develop is key to understanding the milestones children will reach while in your care.
After getting your certificate, however, you'll still need to renew your credentials every three years. Research is always moving forward and new strategies for understanding childhood needs, including emergent information about everything from technology use to supporting cultural diversity, and you want to know the latest in order to provide excellent, up-to-date care.
However, at Portland Community College we recognize that renewal can be a challenge if you are living a busy life and also working in a childcare or teaching setting. PCC has created a remote learning format to help you achieve all the continuing education units you need in order to renew your certification, including our Child Development Associate course, and we've got some suggestions for how to fit it all in.
Tips for Renewing Your CDA Credentials
Recertifying may feel like a refresher in what you've already studied, but the designers of the renewal credits aim to give you deeper insight and new information along the way. Most of us also benefit from reminders of the best practices. Childcare and education are such diverse fields that we process a lot of information every single day. Continuing education is a way to reaffirm a commitment to the children we serve.
Worried that you won't be able to fit in the CEUs while working and living your life? Here are some things to consider.
Make a Schedule to Help You Manage Life, Work, and Class
Thankfully, PCC's renewal class is structured around your life: you can enroll at any time and fit the lessons you need to complete into the time you have available. However, most people want to promptly complete their hours and apply for renewal in order to ensure no interruptions in their certification.
A great way to accomplish this goal is to make a schedule and see where you may have a pocket of time. The 45 hours of credential renewal CEUs are in sections of 1-3 hours. You may want to complete longer modules in multiple sittings, but committing 2 or 3 times a week to complete an hour of work can help you move forward quickly and remember what you've learned.
Marking out a little more time on your calendar than you expect to need, such as 4 hours of time marked when you want to complete 3 hours of coursework, is a smart idea, since you may occasionally be distracted or interrupted by regular life.
Consider How Daily Interaction With Children Provides Examples and Case Studies to Deepen Your Learning
If you are renewing your CDA credentials while still working with or raising children yourself, you'll deepen your learning by noticing the case studies in front of you. Modules in the PCC curriculum include everything from Teaching Basic Social Skills to Use of Puppetry and Plays, so finishing a module and then putting that information immediately into practice is possible and preferred.
While it would be a tall order to spend time actively working with children while also doing these modules, working on them in the evenings, mornings, or weekends around your childcare work allows you to gain insights just-in-time that may come in handy. Information like Workplace Communication, Developing and Using IEPs, and Assessing Preschoolers with Special Needs all have direct impacts on your experience of your work, so they pay off in ways that exceed just checking boxes to complete a course.
Choose the Module that Fits Your Current Circumstances To Further Extend Their Utility
While you may see a case study and example items in your daily life from any of the CEUs, consider skipping around in the coursework in order to gain the information you need in the moment as well. Take the modules on Children's Immunizations and Infectious Diseases when you know that illness season is coming up soon, for instance, or take Media and Childhood Development when deciding how much screen time will be involved in your childcare schedule.
Learning more about teaching the A, B, Cs and Preschool Math when you know those lessons are coming up in your curriculum so that those modules can be more like lesson prep rather than a separate task. Through these thoughtful arrangements of your 6-month time frame to take the PCC class, you'll get everything into your schedule but at a time that works for you.
Starting on Your Renewal
The move to remote learning taught us all that there is always something new to learn about child development. Portland Community College delivers a great Child Development Associate course affordably and flexibly online.