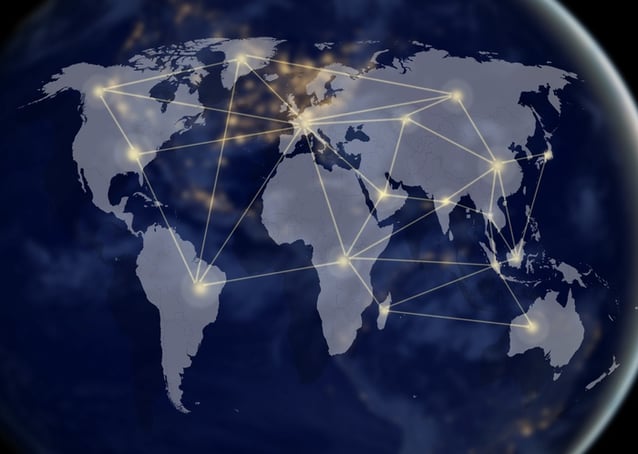 As the world becomes more connected, your company has increased opportunities to sell your product worldwide. Did you know 75% of the world's consumers live outside of the US? U.S. companies that can sell to customers outside the US by exporting their products grow faster and are 8.5 percent less likely to go out of business than companies that do not export.
No matter how big or small your company is, you can take advantage of the global marketplace. In fact, large corporations make up only about 4 percent of US exporters.
At Portland Community College, our Global Trade Management Course teaches you how your business can profit from selling to customers outside of the US by exporting. If your company is already involved in global trade, you'll learn how your business could improve in the areas of global marketing and sales, global management, supply chain management, and trade finance.
The course gives you the knowledge and skills you need to sell worldwide and avoid costly mistakes, like quoting your buyers incorrectly. For instance, an Oregon company used an INCO (international corporation) term incorrectly in quoting for a shipment to Canada. It had to pay duty and taxes of $1.5 million to get the product across the border, but the quote they provided came up short, leaving them paying the extra.
Whether you have some understanding of global trade or are starting your knowledge from scratch, our course answers all of your questions about selling globally, including:
How to find potential buyers in a foreign market?
When looking for a profitable market outside of the U.S., you need to understand any cultural differences that could affect how you sell your product. You also need to be aware of the export/import regulations your company needs to follow. Violating these regulations can cost you time and money.
How would my business get started exporting products?
From understanding regulations to identifying risks, and setting up transportation to finding a new market, this course gives you a strong foundation on which to build your global business.
What is a distribution agreement and what kind would my business need?
Your business needs well-written and negotiated distribution agreements as well as other legal contracts to profit internationally. The global trade management course helps you cut through jargon and understand your legal requirements.
What is harmonized code and why is this important for global trade?
Tariff terms, like harmonized code, help standardize importing and exporting across the world. You will need to understand these terms and other important logistics to experience success as you expand your business.
If I only speak English, how could my business work with others speaking different languages?
While you need to have a good understanding of other cultures, you don't necessarily need to speak other languages to succeed in a global marketplace. We help you understand how to overcome language barriers to connect with your customers.
The PCC Global Trade Management course will answer these questions and countless others. The program also provides the opportunity to learn from others who have exported before you, the challenges and successes gained. Altogether, the course is offered for 10 months and provides 30 hours of learning (only 3 hrs per month), with 20 hours spent receiving personalized advisement from a Certified Global Business Professional. Learn more about the Global Trade Management course online to see if it is right for you and your business.