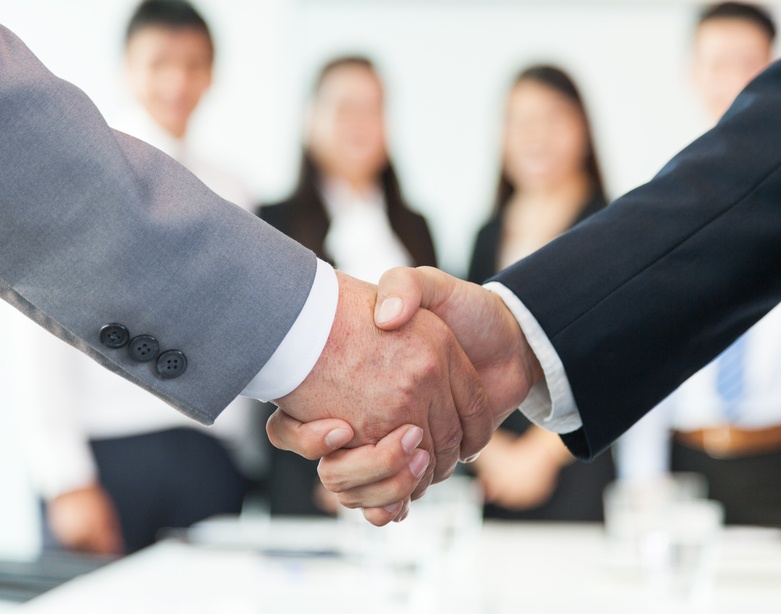 While it can seem daunting, building a strong network is pivotal to success in your professional life. You need reliable connections that can help you or your business grow. Even if you are not the most outgoing person, you can develop the skills you need to be an effective and memorable networker.
Follow these four networking tips, and with a little patience and perseverance, you'll find your network expanding and bringing you more qualified leads for your company.
Target your network.
With dozens of networking events going on every month in cities across the country, you might feel like you need to spend a lot of evenings or lunches meeting with other people. Unfortunately, you can't be everywhere and spending so much time networking might cut into your productivity. Instead of attempting to attend every event, prioritize events that draw an audience more specific to your type of business. Once you are at the event, focus on the people who are most likely to be qualified leads for your company instead of trying to shake hands and give your card to every person in attendance.
Build a connection.
Once you are chatting with potential leads, you need to build a strong connection by being authentic and passionate. Share your story with them as if it is an elevator pitch.
Before arriving at the event, have an idea of your ideal prospect and who you want to meet while you are there. Research your target connection online through company websites or LinkedIn. You can even form an online connection which might help you better introduce yourself in person.
When connecting with people in person, always stay interested and involved in the conversation. Truly try to learn about them and have real conversations; don't just talk about the weather. These warm conversations and connections with help you stand out more than someone who simply introduces themselves with a handshake then moves on. It is far more likely that your potential new client will remember you if you do this.
Keep communicating.
To take full advantage of your network, you have to keep in touch with people. Follow up with new connections after meeting them and keep up with past connections whom you may not have seen in awhile. No one wants to be contacted only when you need something from them. In a professional network, you have to continuously cultivate your relationships to build trust.
Nurture your connections.
Now that you have an initial contact with someone, keep in touch by following up within five days of your first meeting. If you mentioned getting coffee with someone you met an event, follow up with that. After this second contact, be sure to reach out again within the next 60 days for another in-person meeting if you think you have an opportunity to build a strong connection. You can also keep yourself top of mind by connecting with them on LinkedIn or Twitter. Even if you don't message them or speak often in real life, by sharing or liking their content online, you can build a relationship and stay at the front of their mind. Remember, to be a successful networker, you can't neglect these new connections.
Networking takes some time, effort and perseverance, but you can build connections that help you grow as a professional. By taking a targeted approach, being genuine and staying in touch with your new connections, you'll expand your network to include meaningful and helpful connections.