Being forced by the COVID-19 pandemic to pivot sales to 100% online was tough for Rita Hudson-Evalt (owner of Portland's Union Rose), but she was able to make it work with the help of her customers, staff and PCC SBDC Advisers. Now, as the state of Oregon begins to open back up, she faces a similar set of challenges. This is how she is responding to them.

Rita, tell us about Union Rose.
I wanted to offer comfortable clothes for ladies of all sizes and body shapes. I love seeing the sparkle in a woman's eye when she feels at home in her outward image—she is full of power and magic.
I've been designing clothing since I was a teenager, and I've always been focused on the combination of comfort and style. I'm pretty fussy about clothing myself! It's so lovely to see a lot more people embracing that ideal right now, and see how it helps to create an overall sustainable mindset.
When I started working with the PCC SBDC I had just bought the shop and was in a huge transition period from working behind the scenes as a designer, to working directly with my customers and selling to them in addition to designing. I didn't know much about doing the books, having employees, or managing inventory. It was a very fast and brutal onboarding process—but the PCC SBDC was with me the whole time with professional knowledge, education opportunities, and lots of hand holding.
Which SBDC programs have you participated in?
I started with advising and quickly jumped into the Retail Business Builders classes—both the beginning and advanced classes. The small business classes were so invaluable; having the instructors and other small business people right there to work through problems, share experiences, and receive knowledge was just perfect. It was fantastic to have an instant cohort of other similar business owners; I often find myself reaching out to them still.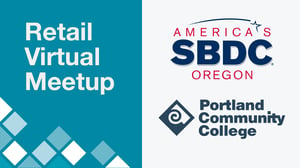 During the coronavirus shutdown I've been participating in the PCC SBDC Retail Virtual Meetups. It has been very helpful to check in with other business owners to see how they are facing these new challenges, as well as to get support from a great community of folks!
How have these programs helped you overcome those challenges?
The advising helped me craft a plan that worked for my life, and helped keep me on track and accountable to my own professional goals amidst my personal life (two babies, marriage, house buying- Oh my!).
The classes taught me many different skills specific to running a retail business. They often illuminated things I never thought I needed to know about. I would have had no way to learn these important things without taking the retail classes.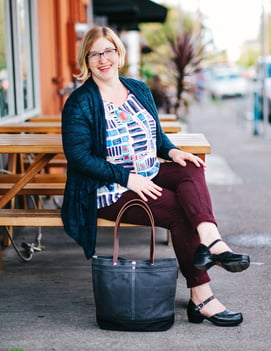 What have you been doing to innovate your business through the adverse conditions surrounding the coronavirus pandemic?
We've done a good job at this! After freaking out, and feeling frozen for a few days after having to temporarily close our physical doors I reached out to my advisors. They gave the mental sounding board I needed to pivot to all online content for a few months. I hired back my employees, and just altered our plans. We did amateur photoshoots, website updates, Facebook live videos, and lots of social media- not just selling, but trying to show behind the scenes and engage our customers on a deeper level, all while spending as close to 0$ dollars as possible. This was a really hard pivot for me emotionally! Shaking myself out of the safe routine to jump into the unknown was tough!
What are your plans moving forward as the state of Oregon prepares to reopen?
We will keep up on our website, and expect that to continue being a bigger sales channel than before COVID-19 hit us. We'll continue our Facebook Live shows where we talk about new arrivals, and update our customers, and just chat. These online channels have proved to be invaluable during this crisis and we plan to continue to grow them so we are able weather whatever is thrown at us next!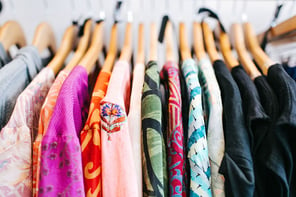 We are reopening our brick and mortar shop slowly. We are facing some scheduling challenges right now as my employees have done some pivoting as well, and my family is still trying to isolate as much as possible. So we're limiting hours and the number of guests with scheduled shopping appointments and a few walk-in appointments. It is working. People are scheduling appointments and everyone's so happy to see us open in the neighborhood. I've waved at so many of my regulars through the window and expect to see them all again very shortly.
What would you say to other small business owners thinking of working with the PCC SBDC?
OMGOSH DO IT! The PCC SBDC is such a great resource for small business owners, even if you're just beginning to build your plan, or need to pivot a long time business. They have resources you don't even know exist. If you don't utilize the PCC SBDC you are doing yourself, and your business, a disservice by not taking advantage of these opportunities.
The next Retail Business Builders programs start in
October and will be 100% online. GET INFORMATION HERE
----------------------------------------------------