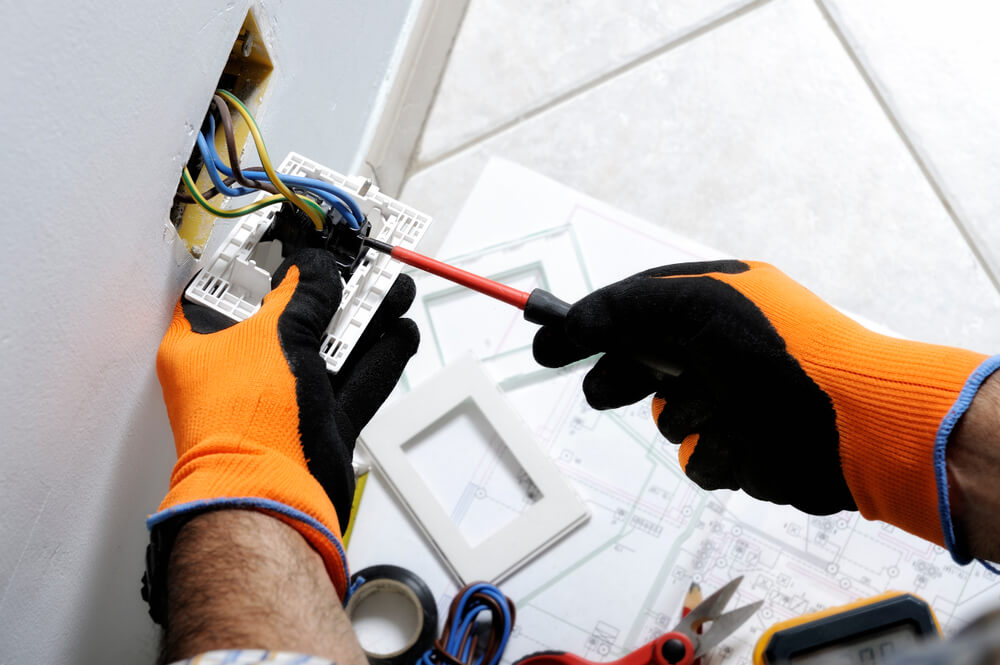 As a licensed electrician in Oregon, it is your professional responsibility to renew and maintain the appropriate licensure. Oregon grants various specialized electrical licenses, each of which has its requirements for education and work experience. It is vital to note that while the Oregon CCB (Construction Contractors Board) offers contracting electrical licenses, the Oregon BCD (Building Codes Division) office provides non-contracting electrical licensure.
Renewing your electrical license does not need to be tedious. At Portland Community College (PCC), we can walk with you every step of the way to ensure you complete your electrician continuing education requirements in time to submit an electrician renewal license application. 

Renewing Your Oregon Electrician License
Oregon law states that general supervising and journeyman electricians must renew their licenses every three years. They must complete 24 hours of course credits in electrician continuing education in the following categories:
Four credits from Oregon rule and law courses
Eight credits from code-related courses

12 credits from code changes courses
If you fail to renew your electrician license, you risk breaking state laws or jeopardizing building inhabitants' lives. As a result, completing the online courses and updating your license allows you to retain your profession, safeguard your clients from electrical risks, and operate legally in Oregon.
What steps can you take to renew our electrician license in Oregon? Below is a comprehensive list:
Check the Renewal Date on Your Current License
As mentioned earlier, electrician licenses in Oregon are only valid for three years and are eligible for renewal within the last 45 days before the expiration date. You can find your electrical license's expiration date on the front page. Additionally, you will receive a licensing renewal notice in your mail 45 days before its expiration.
Enroll to and Complete an Electrician Continuing Education Course
The Building Codes Division requires Oregon electricians to renew their licenses every three years by completing electrician continuing education. Eligible applicants must complete 24 hours of CE, eligible for journeymen (J), general supervising electricians (S), and limited supervising electricians (PS). These requirements also include 4 hours of Oregon Rules and Laws, 8–12 hours of Code Changes, and 8–12 hours of Code Related training.
Journeyman license holders can meet the Code Related (CR) criteria by completing more than eight hours of Code Changes (CC). Limited Residential Electricians (LR) must complete 16 hours of continuing education (4 ORL, 8 CC, 4 Luckily, with the help of the Portland Community College (PCC), you can easily fulfill these requirements. 
Whether you prefer off-site or on-site lessons, we provide electrician continuing education following the Oregon state training laws and codes. We offer the most recent training for the electrical industry, with each course satisfying the electrician continuing education requirements for electrical license renewal set out by the Oregon State Electrical Board. You can also utilize these classes through the WA/OR reciprocal agreement to satisfy the Washington State requirements. It is worth noting that Oregon also shares a reciprocal agreement with Arkansas, Utah, Montana, Idaho, Wyoming, and Maine.
Renew Your Oregon Electrical License
The last step in how to renew your electrician license in Oregon is to finalize your application for license renewal and pay the renewal fee of $100-$200. To avert any late charges or fines, begin your electrical continuing education course early and send your renewal application on time. Your license status will change to "expired-renewable" if you do not renew it before the deadline. You are not permitted to work with your license until you have satisfied all the renewal criteria, including electrician continuing education.
At PCC, we provide up-to-date electrician continuing education courses online and offline. We offer Saturday 8-hour and full-time courses to help you complete your electrician continuing education requirements. Our classes are available during varying electrical license renewal hours. Those interested in enrolling in regular department courses for electrician license renewal also receive a journeyman card, which they can use to acquire a degree within the electrical field. 
Partner with PCC to Brush Up on Your Electrician Skills
Oregon electricians earn a substantial amount of money depending on their experience, the size of their teams, the volume of business they close, the number of hours they work, and many other factors. It is crucial to remember you must renew electrician licenses every three years according to Oregon state laws and coding regulations. 
Qualified electricians should always take note of the expiration date of their current licenses and ensure they apply for renewal within 45 days of that date. Failure to do so may challenge your career growth since you cannot practice under an expired license.
Enroll in the electrician continuing education course at PCC and learn more about the electrical industry's opportunities. Contact us today for more information.