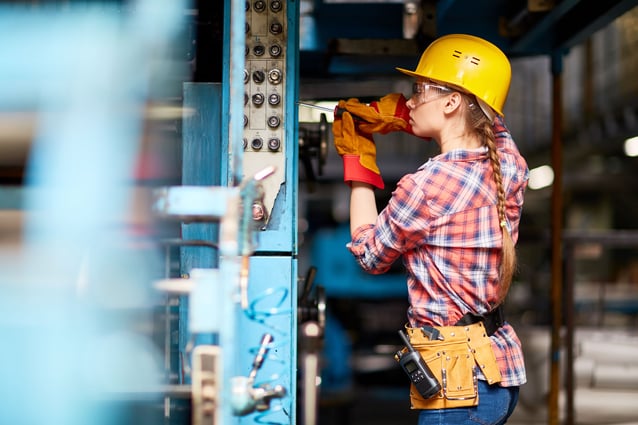 So much of our modern world runs on electricity. Electrical technicians are needed every time a new system needs to be installed, repaired, or maintained. Education for this career has evolved to the point where much of the training is done online. Electrical technician remote training covers the skills needed for the job, including important safety components, to quickly get you into the workforce. Portland needs electrical technicians as one of its high-demand bedrock trades, so training quickly and flexibly benefits you and your community.
What Electrical Technicians Do
Technicians need a working knowledge of many electrical systems to then train on-the-job for complex electrical work, and how to work around them safely. Furthermore, they can diagnose electrical issues and perform repairs in both residential and commercial buildings. It's a good job for people who like hands-on tasks, working with technology, detail-oriented assignments, and a varied workday.
Electrical technicians also have room to grow. They can continue honing their abilities, moving up the ladder and learning other trades to diversify their skillset. Developing knowledge of small businesses can set them up to start their own electrical company.
How Remote Electrical Technician Training Helps You
Remote training is particularly helpful if you are in an adjacent field or your work has shown you'd enjoy being an electrical technician. You can fit online coursework into your current schedule and still complete your training within a year. Your virtual training will also include:
Learning the relevant mathematical and scientific principles underpinning electrical work
Comprehensive safety legislation and guidelines
The essential components of electrical and motor controls
Electrical technician training is comprehensive despite being held online. The program even covers modern electrical systems that have distinct computerized controls and automation compared to in the past.
The remote training course quickly brings a return on its investment. The work is well paid with an average pay of $21.83 per hour. The courses let trainees work around their existing commitments at an affordable cost.
What Can You Do as an Electrical Technician?
Electrical technicians work in many different contexts, which include both commercial and residential electrical work.
Commercial electrical technicians work with businesses to provide routine maintenance on office buildings, factories, retail stores, and more.
Some technicians work installing electrical systems, such as new internet provider equipment.
Residential electrical technicians work with building projects, either rewiring old homes or installing electrical systems in new ones.
Various companies need electrical technicians in manufacturing or industrial contexts to keep operations and machinery running smoothly.
Electrical work is in high demand in the Portland area. With new infrastructure going up and home purchases increasing at a fast rate, there's no shortage of work. At the same time, this trade is universal and can work anywhere, even if you aren't located in this area. Electrical technicians are needed in cities all over the country and the world.
Flexible Training with PCC Courses
Remote training is an excellent way to launch or restart a career. It provides an affordable educational option and is flexible for any schedule, even around another job. The programs don't take years to complete either, which allows newly certified technicians to enter the field quickly.
Portland Community College creates remote course opportunities for electrical work and more that help future technicians get started. We've chosen everything from our instructors to our topics to our schedules with diverse factors in mind. We cater training to both your first career or to an existing career. To learn more, check out the many remote training courses available.