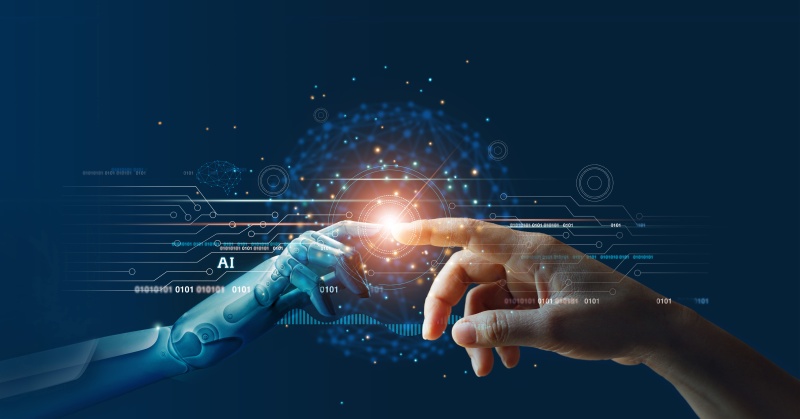 With new languages and applications arising all the time, the world of Computer Science is a dynamic one. This year has been said to represent a multi-year "leap forward" in computer technology, as many companies threw resources into improving online infrastructure for everything from delivery systems to online ordering for restaurants. Companies that were not previously "tech companies" in the Portland Oregon area are now more technology focused, adding developers and programmers to their staff.
Having the basic skills of a computer scientist can put you on a strong career path, but every additional skill you add to your repertoire makes you more appealing to employers and gives you mobility in the industry. Computer science courses range from your first forays into programming to adding multiple programming languages through your various remote computer science training opportunities, and Portland Community College offers a variety of courses that can help you reach your full potential in this lucrative field.
C++ Programmer
So many software development roles require a knowledge of C++, the bedrock of a wide variety of applications on desktops and the web. Your course as a C++ programmer begins with the overall structure of the language and then how to code, giving you scenarios and videos as well as coding labs to practice and get feedback as your skills grow. When you're ready, you can build C++ programs that are suitable for sharing as part of a portfolio.
Full Stack Software Developer
If you check job listings frequently, you're likely to be impressed by how many positions for full stack software developers exist, as well as the fact that software developers are in high demand for a high salary, with the median salary of $107,510 a year. The PCC course to train in this industry helps you create websites, develop and understand data dashboards, and mobilize different coding languages so that you can flexibly address the needs of different companies who might hire you to create software for them. You'll creatively problem solve all day with this career!
Java Programmer
Java is a useful programming language that comes into play in a variety of web applications and many different industries use it in their technology work. Learn about writing in Java during this hands-on class that prepares you for entry-level Java programming work. The great thing is that you can learn this language on your own time with the online course that is self-paced through Portland Community College's computer science courses.
Oracle SQL and PL/SQL-
Oracle databases and the SQL method of building applications and reports are part of the technology landscape that are likely to continue growing in popularity as more companies generate more data that needs organization to be useful. If you're already working in a tech field, taking computer science courses to get up to speed on Oracle SQL and PL/SQL can be a great way to show initiative and perhaps gain more senior roles over time.
Python Developer
Python can be a great computer language on which to start, since it's widely considered to be a fairly easy language to learn even if it works differently from other languages. If you've started your career in other programming languages but want to be able to switch over to Python when needed, this Python Developer course is also a great fit for you! Everything from the basics of Python libraries and the various ways that Python organizes its code, to how to debug your code during and after testing it will put you on a path to understanding the most widely used components and applications of Python so that you can apply this new skill to the particular challenges of a software development task at work or for a future job.
UNIX Administration Basics
More and more, UNIX and Linux are being used in both business and government systems, and being able to navigate them helps you move from a computer development role into a more IT-role, if that is of interest to you. Unix administration training is entirely online and helps you situate Unix within the wider world of computer systems and navigate the unique central syntax and commands structures of Unix. You'll learn the security components of these systems so that you can competently enter the market as an entry level analyst, IT specialist, or even system engineer.
The world of software is so diverse that you can start in a lot of places: consider what skills your current employer wishes they had available on their staff, or consider which kinds of programming challenges hold lasting appeal to you, or what kind of company you want to join in the future. Any of these options can lead you to your best choice among PCC computer science courses. Ready to explore all the options available to you through PCC? Check out our remote career training computer science courses today!