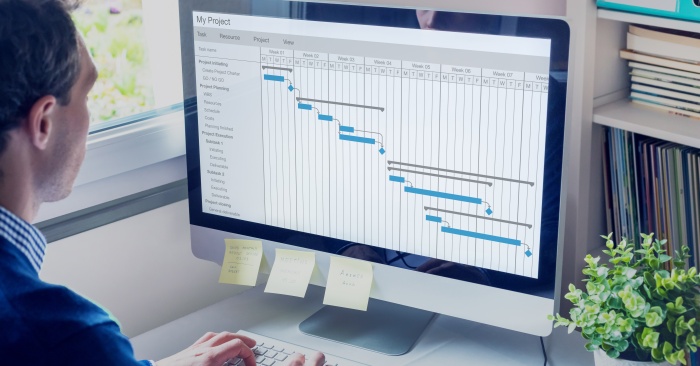 Looking for professional development classes this fall? Our programming can help you improve your ability as an effective employee, which in turn may help you move into a new position or give you better insight and leadership skills so that you can guide the employees on your team more effectively. Some of the classes offered by PCC Professional Development and Training this fall:
Becoming an Inclusive Leader:
Learn more about how to utilize effective leadership skills, including the behaviors that foster inclusive communities and teams. These strategies will make it easier to understand different cultures and bring people together in a more effective way.
Delegating:
This course addresses the delegation process, including when you should delegate and how to choose the people on your team that you can most easily delegate to.
Leadership Skills for Supervisors:
Take a look at the most effective leadership tools for supervisors, including how to lead by example.
Project Management Fundamentals:
Get more information about how to handle the basics of project management and embark on a potential career as a project manager.
Property Manager Pre-License Education:
Learn more information about being an effective property manager, including how to move toward licensure.
Resiliency and Burnout:
Burnout is a real challenge for people in a wide range of professions today. Knowing how to manage potential symptoms of burnout and remain resilient in spite of a demanding profession can help set you up for success.
Strategic Planning:
Engage with the core components of strategic thinking, including setting up a plan and roadmap for the organization as a whole.
Transforming Relationships--From Division to Inclusion:
This course includes a look at multiple relational dynamics, including behaviors, language, biases, and defensive reactions, all of which can make it difficult to build constructive relationships. Learn how to redirect those behaviors and create an atmosphere of collaboration and inclusion.
Conflict Resolution:
Learn how to effectively manage conflict, including helping people come up with solutions to common problems and directing them to more effective resolutions.
Effective Behavior Intervention Strategies:
As a manager, you need to be able to redirect and guide the team members under your command to more effective behaviors. Developing effective behavior intervention strategies can help you redirect problematic behaviors and create employees who are better positioned to fulfill their job responsibilities.
How to Lead Without Power:
In many management positions, you lack the power to make decisions on behalf of your team. You need to be able to lead effectively anyway, convincing other people to follow you and maintain effective working relationships even when you do not have the power to make decisions that can affect them long-term.
Motivating Employees:
Motivating employees requires careful balance and commitment. You must provide incentives that will encourage them to complete their goals and responsibilities, including the push and drive they ultimately need in order to be successful. Motivation includes providing constructive feedback, offering rewards and incentives, and providing effective feedback that will help employees move toward company goals.
Problem Solving and Decision Making:
As a project manager, you often need to make decisions and solve problems on the fly. In this class, you will learn the skills you need to excel, whether you're dealing with a complicated issue or need to make a decisive decision quickly.
Project Management Intermediate:
Go through the later phases of a project's life cycle, including planning, execution, and termination. In order to take this course, you should already understand the conceptual phases of the process and are ready to move forward with the steps that can make those goals reality.
Real Estate Broker License Prep Course:
Move forward in your understanding of the role of a real estate broker and develop the skills you need to take your license test.
Role of the Supervisor:
Develop a deeper understanding of the supervisor's role in the project management cycle and throughout the company as a whole. In this course, you will learn more about the supervisor's role and how it impacts other employees.
The Art of Conflict Management:
Dive deeper into the skills you will need to decrease conflict and provide employees with a better resolution to the issues they face. Learn how to deescalate conflict, find solutions, and compromise when needed while still maintaining the company's rules, boundaries, and expectations.
Ready to improve your project management skills? Have you found the courses that will fit your needs? Need more information? Contact us today to put together your schedule for this fall or to get answers to any questions you have about our array of project management courses.