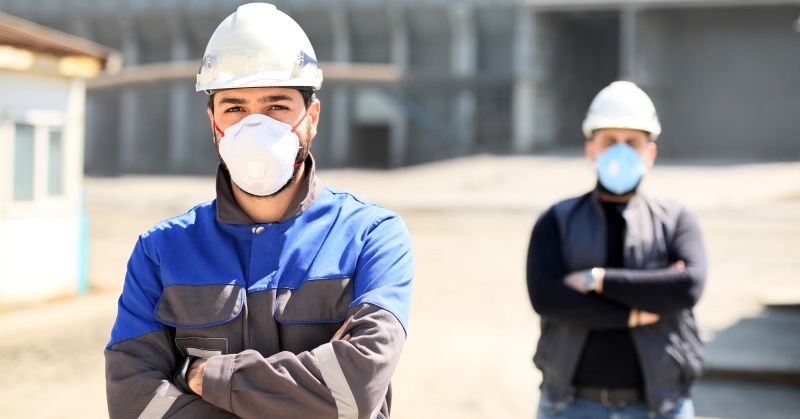 From plumbing to manufacturing plant operation, and electrician work to HVAC repair, the trades are constantly advancing. These fields offer hands-on, experience-driven work that is in high demand in the Portland Oregon area. With positive job lookouts according to the Department of Labor Statistics, many people are considering these careers for the first time.
However, the ever-changing world of construction and the trades means that you'll need to be a lifelong learner while working in one of these fields. You'll find that there are new elements of technology that are being added, from advanced robotics in environmental and energy plants to home automation and computerization in building systems.
Here are just a few ways you can expand your knowledge by using remote career training through Portland Community College to meet your professional development training needs in construction and the trades.
Robotics Technician Program
Construction and manufacturing fields are more hybrid than ever, with workers maximizing their efficiency by working alongside and on robots that can tirelessly complete rote tasks. Rather than trying to do the work faster than a robot, many are turning to excellent training programs like the Robotics Technician training at PCC to become a worker who can service and keep robots working well, an incredibly necessary job. These employees troubleshoot issues with robots to get them back working quickly and carefully. This field only stands to grow over time, so professional development training in the craft can work in your favor!
Electrical Technician Program
With electricity powering components of nearly all working systems in the modern world, a working understanding of how electrical power systems work is incredibly useful. In the Electrical Technician training program you'll learn everything from electrical safety and quality control to what goes into modern electricity systems, including assembly, motor controls, and automation. Your accelerated course with PCC helps you prepare to service systems in this varied field that is needed everywhere.
Press Operator Programs
Modern manufacturing requires skilled labor, including hot stamping and cold stamping press knowledge. Practice and understanding of presses is key to being able to become a press operator, and taking training courses in either hot stamping or cold stamping can give you a leg up and help you understand the complex machinery before you even apply. Advanced manufacturing companies love to see that your education included these practical courses that give you a working safety and quality control knowledge of the machines, preventing workplace accidents, and making onboarding you as a worker easier.
HVAC/R Technician Program
Portland, Oregon enjoys a temperate climate but comfort reigns supreme even here, where most buildings will have climate control for heating and cooling. Growing familiar with heating and cooling systems by taking an HVAC/R Technician program at PCC helps you prepare for entry-level work in the HVAC industry. It will end with a voucher package to get you ready to take the HVAC Excellence Employment Ready Certificate exam, showing future employers that you are ready and trained for the challenges of the HVAC industry.
Foundations of Plumbing Program
The trade workforce needs more people interested in the stable, in-demand career of plumbing, especially those who are versed in the modern updates that are being introduced to make plumbing sturdy and reliable over time. The Foundations of Plumbing course through Portland Community College gives you the relevant skills to understand modern plumbing as well as older systems that may not have been replaced yet, as well as the core skills you need to diagnose common plumbing problems and fix them. Your technical knowledge makes you a great candidate for working for a plumbing company or starting your own plumbing company down the road.
Quality Inspector Program
Manufacturing companies of all kinds need detail-oriented workers who can notice at a glance if something is off and not being handled in the appropriate or legally compliant way. They turn to quality inspectors for this work, those who have been trained to understand material sciences so that they know when something is a safety or quality concern, both for workers and for consumers of the manufactured goods. The comprehensive Quality Inspector program via PCC goes through the many elements of a quality inspector's work to give you a good idea of the kinds of work you'll encounter when you apply for this job, all while helping you understand the many industry standards for quality, safety, and efficient production.
Maintenance Technician Program
Modern maintenance technicians work on a variety of exciting manufacturing equipment, keeping everything running while frequently updating their skillsets to address the concerns of electrical, mechanical, motor, and fluid systems. Your Maintenance Technician Training gives you a thorough overview of the systems you'd need to understand in order to be able to diagnose and quickly fix issues with manufacturing equipment, helping you understand the big picture of how these systems work as well as their most frequent pain points where breakdowns occur. This field will always be in demand and is great for creative problem-solvers.
Portland Community College trains the next generation of Construction and Trade Workers, who graduate into a job market that needs more of these skilled workers than in the past. Learn more and take a course today!