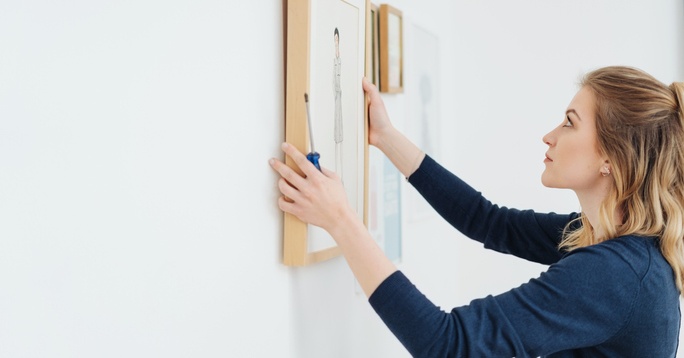 Careers with a creative component are growing, especially when you can pair an understanding of cutting-edge technological tools with your creative eye for design. With Arts and Design remote professional development courses from Portland Community College, you can grow familiar with the software, techniques, and workflow of the most popular creative careers, making you more equipped for the job market while also giving you a creative outlet with which to make a compelling portfolio of projects.
Use your experience in any of our classes to prepare you for your next big move, and do it all with completely online classes that fit around your schedule. These courses combine hands-on projects with explanatory readings and videos that help you feel prepared and give you plenty of feedback while still letting you customize the timing of your coursework around your busy life. You can even use these courses to expand your skill set within a job you already have and love, making you more attractive for a promotion or lateral move into a more creative-design-focused role at your company.
Graphic Design with Photoshop
The need for cutting edge, professionally-designed interactive media keeps growing, and that means qualified graphic designers are in high demand. In this nationally-recognized course, you'll prepare for a dream job in the graphic design field by mastering Photoshop, the world's most popular application for creating and editing graphic images.
You'll begin with basic graphic design techniques and build your skills from the bottom-up, mastering the terms and processes that professional graphic artists rely on. You'll learn the rules and standards for effective graphic design and discover innovative strategies. This knowledge of graphic design will help you select graphics that convey the desired message, style, and tone for a variety of clients. Additionally, you'll discover how to correctly package a project for printing and production.
Web Design
Brand building by incorporating the old world of print, radio, and television advertising with the new world of digital marketing has become one of the fastest-growing fields. It's a field that has changed a lot in the past decade, making cutting-edge design software knowledge particularly prized as more companies want to have branding with a highly-modern look. Now is a great time to study marketing design as an entry point to the world of business, since a combined understanding of advanced branding techniques with an eye for design can make you an attractive candidate for many marketing jobs. On the other hand, going back to school from your current career and studying marketing design can help you combine your own long-term experience with an understanding of the most popular modern design tools.
With the remote professional development course from Portland Community College in Web Design, you'll learn foundational web design skills. You will first learn best practices for the technologies that drive web functionality: HTML, CSS, and JavaScript. You will then learn Creating, Styling, and Validating Forms, and take a deep dive into Bootstrapping to further your knowledge of web development. Finally, you will learn how to use the tools of the trade: Adobe Photoshop, Dreamweaver, and Animate.
The need for web designers isn't slowing down. Every great site needs more than functionality—it needs a fresh, unique look to convey an organization's products, services, and message. With the skills you gain from this intensive course, you can start a fast-paced career in web design.
Join the Arts
The remote professional development arts and design courses are designed to help you turn your interest in creative design into a long-term career that is in high demand, making you a competitive candidate for a wide variety of jobs. Ready to learn the skills you need to take your creative career to the next level? Take an Arts and Design course with Portland Community College's remote professional training programs!