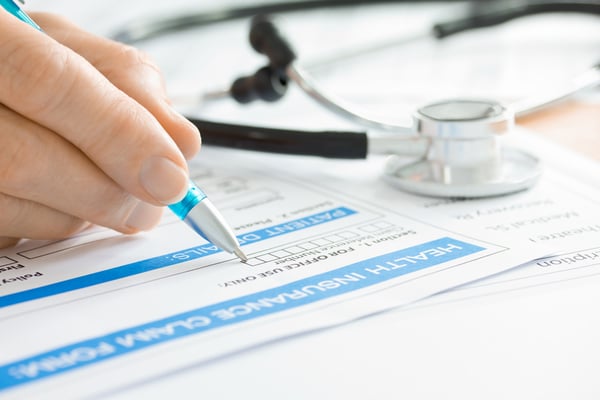 Medical coders, also known as Medical Records and Health Information Specialists, are in high demand around the Portland area and beyond. With Oregon Health & Science University Hospital, as well as Adventist, Providence, and Legacy Good Samaritan, Portland is in many ways the healthcare hub of the state. Given the complexity of the healthcare and insurance world, these high-demand professionals have a relatively quick educational pathway to a job that makes on average $44,090 per year.
Launching a career as a medical coder doesn't begin with one course that puts you in touch with the health information system instantly. Instead, professional medical coding will require prerequisite classes in anatomy and physiology for coders first.
What Makes Anatomy and Physiology Important
Anatomy and Physiology is the combined study of the structure and relationship between body parts (anatomy) and the study of the function of those parts and how the whole body works. While the detailed work of a coder may seem like you'd just need to understand which codes relate to which procedures, the coding process also involves an ability to check for potential missing context or errors. If you know a given procedure is done on someone's leg, but it shows up as a chest x-ray in your coding system, your knowledge of human anatomy and physiology helps you flag an error and seek clarification.
Medical coding may just be one part of the job for those working in a patient-facing role. Knowledge of anatomy and physiology will also help you inform patients which procedures are being scheduled for them, how they may show up in their insurance and billing process, and what questions they need to clarify with their healthcare professional and the insurance company.
Portland's Healthcare Community Needs Your Expertise
Becoming a Certified Professional Coder through the American Academy of Professional Coders national exam puts you in a position to provide valuable assistance to the Oregon healthcare community. Whether you work in a hospital, in private practice, or in a non-profit setting, your ability to make sense of insurance company billing procedures while accurately assessing the services rendered can help fellow Oregon residents.
A wide variety of employers value these certifications, and the work can occasionally be flexible or part-time if that is what you're looking for. With coding jobs paying $13-$27 an hour in the Oregon State Labor Market, this career is an excellent option in Oregon in particular and opens a wide variety of options for you.
How PCC Advances A Career As A Medical Coder
Portland Community College has developed the curriculum that paves the way to a successful medical coding career, which can, in turn, be used as a stepping stone to other medical careers. We recognize that it can be a big leap for those who have never done medical coding before or held any kind of healthcare job. We start with prerequisites, including self-study Medical Terminology and the Anatomy and Physiology for Coders class, which help prospective coders get started in this field and orient themselves to the terms and definitions they'll frequently see in their work. We then divide medical coding into two courses, A and B. By the end of Medical Coding B, those taking the course will be prepared to sit the exam and acquire their credentials.
We help medical coders understand what to expect in a medical coding work environment, as well as how they can expect to interact with practitioners, patients, and the many documents that a healthcare providing office may use. Knowledge of medical terminology and body systems will help them evaluate documents with ease and use the correct codes with the context surrounding the reports from doctors, nurses, and other professionals.
While most coders work in one particular area of the medical field, we prepare them to understand various medical reports through comprehensive Anatomy and Physiology. With that, PCC-trained medical coders are just as comfortable working with a mental healthcare provider as in the billing department of a hospital emergency room.
We recognize that individuals may need to work during your training as a medical coder, which is why we offer real-time online courses that provide instructor interaction. Coders can expect to clarify lessons without having to commute to a campus, making it convenient to learn from almost anywhere.
Starting a career as a medical coder takes less time than most might expect. Portland Community College has set up a sequence that addresses the fundamentals before diving headfirst into the work of medical coding. Sign up today to take the prerequisites for medical coding - and take the first steps into this rewarding and exciting career.

---


Programs and services are provided to the public on a non-discriminatory basis. Language assistance service are available for limited English proficient individuals. Reasonable accommodations for persons with disabilities will be made if requested at least two weeks in advance. Please contact us at 971-722-5080 or sbdc@pcc.edu, to request accommodations. Oregon Small Business Development Centers are funded in part through a cooperative agreement with the U.S. Small Business Administration, and the Oregon Business Development Department.