businessJackie Babicky Peterson is a strategic adviser to small businesses at Portland Community College's Small Business Development Center (SBDC). Her clients are interested in making a living doing what they love. Her most recent project is a book titled, "Age is Opportunity," and capitalizes on her energetic approach to equip SBDC clients with the ability to combine their small business ideas with decades of professional experience into a plan to become successful business owners later in life.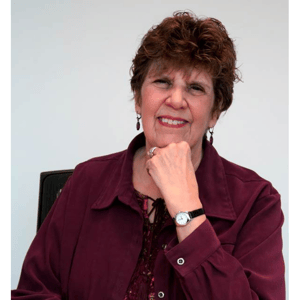 Why do you teach? I teach and advise because I love entrepreneurs. They are so creative and so brave! In the last 10 years I have come to focus on solopreneurs and especially solos known as Encore Entrepreneurs. Encore Entrepreneurs are those over 50 creating self employment for themselves. They want to do something they have always wanted to do, or they are seeking a new venture, or they want to support their retirement, or they want to give back to the community. We are living in an era that is being called "the longevity bonus" which is really an extra span of healthy middle age. People are simply too young and energetic and knowledgeable and imaginative to quit at 55 or, 65 or even 70 years old. Instead they are looking for opportunities to put their years of experience and skills to work.
What is your experience in the world of business? By background I am a CPA, coach, consultant, and author. I have owned my own business for over 35 years. I love helping others imagine and start a venture and bring their skill and knowledge to the world. I love seeing my students get excited and proud of themselves and take some risks that turn out just great. I love sharing their stories. I love being a sounding board and a trusted advisor. I bring everything I have ever done to the job of being an advisor at SBDC. I do not think there is any corner of my knowledge and experience that I have not been called upon to use in some way in this work.
What kinds of challenges do your clients struggle with the most? I think many solos and small business owners struggle with self confidence and just not being sure if what they want to do is feasible and if they can make the future they want without it eating all their time and capital. We get to offer support and clear, practical feedback and input and help guide them along the path.
What advice do you have for solo and encore entrepreneurs? The one piece of advice I give students all the time is to follow what makes your heart sing and we will work with you to create a way to turn that into a profitable and sustainable small business. Stay away from the nay sayers and do what you believe in. I stay knowledgeable and up to date by listening to my clients, by reading a lot, by paying attention to the news and the business news so I can see trends and changes. Clearly, I am pretty passionate about my work.
What do you do for fun? I read, see my grandchildren, work in the garden and travel. We are building a house right now and it is pretty attention consuming but we should be able to move in come October. Yahoo!