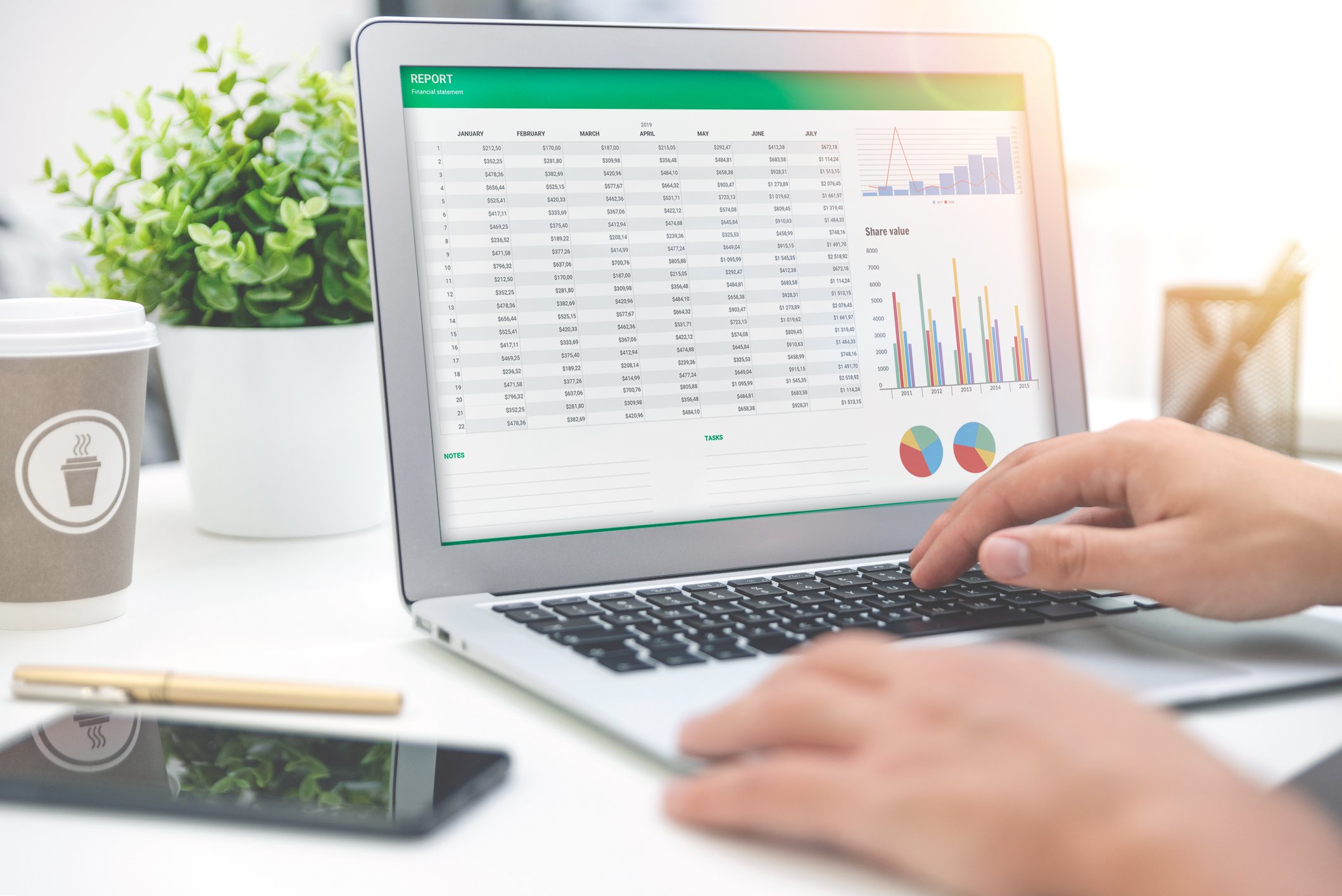 Hallie Puncochar has taught Computer Applications at Rock Creek for ten years. Before that, Hallie was a Global Account Specialist with a trims manufacturer that served major apparel giants such as Nike, Adidas, Columbia Sportswear, and Kroger. After a competitor acquired the parent company, Puncochar pursued a Master's in Teaching. She found training others so enjoyable that, soon after graduation, she applied and was hired to teach at PCC. Learn more about the instructor for Technology Professional Development below.
Why She Loves Teaching Excel
Excel is conceivably the most important computer software program used in the workplace today. Excel is incredibly beneficial to all college students and has become a de facto standard across industries. From the viewpoint of the employer, the use of Excel is essential. Not only are many business professionals using Excel to perform everyday tasks in the workplace, but an increasing number of employers rely on Excel intelligence tools for decision support.
In a society driven by data analysis, Excel's Database tools can assist with the inspection, cleansing, transformation, and modeling of data to discover useful information. New charts and graphs help you present your data in compelling ways while creating forecasts and predicting trends.
Her Areas of Expertise
As an Excel Master, Puncochar's expertise involves creating complex Logical and Lookup formulas, writing VBA coding and Macros, building Data Tables, working with Pivot Tables, building Data Models and Dashboards, and working with PowerBI features like PowerView reports.
Puncochar writes free, open educational textbooks. She also conducts on-site workforce training. Puncochar stays connected to the industry to gain direct insight as to where employees and employers are experiencing technology gaps.
Her Thoughts on the State of Portland's Economy
Portland's unemployment rate is below the national average, and residents of Portland earn more than the national average salary.
The tech industry has a solid foundation in the area, thanks in part to Intel Corporation, which has multiple campuses. Careers in the medical field are also numerous through large employers such as the Oregon Health & Science University and Providence Health & Services. Meanwhile, apparel giants like Nike call Washington County its home. All of these industries demand expert Excel skills.
Why Students Should Explore Her Program
Puncochar enhances educational experiences with real-world situations. Putting a practical spin deepens the learning experience and allows students not just to use Excel tools, but to critically think and interpret data, which is the purpose of Excel!