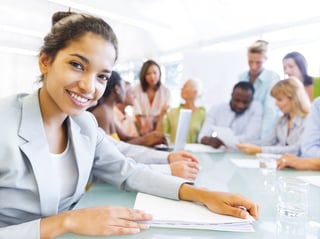 Becoming a Certified Global Business Professional (CGBP) can increase your value as an employee and open the door to new opportunities. Just consider the fact that 70% of the world's purchasing power lays outside the United States — this certification proves your proficiency at international trade, which is extremely useful and highly sought after in today's economy. Today's post will provide an overview of what global business certification is and how to become certified.
What Is a Global Business Professional Certificate?
The certification for a CGBP is regulated by National Association of Small Business International Trade Educators (NASBITE International). It developed the credentials to prove a professional is capable of handling the legal and regulatory compliance, documentation, technology, resources, and intercultural awareness in a competitive environment across four major areas: global business marketing, trade finance, supply chain management, and global business management.
How To Obtain Certification
Only NASBITE International offers CGBP certification, and it requires passing a 150-question, criterion-referenced (i.e., not curved) exam. Before taking the exam, a candidate must have either two years of collegiate study or two years of global commerce experience. Candidates are notified of their scores between two and four weeks after their testing window. If failed, the test can be retaken; you can only take the test two times within a calendar year.
The exam is available online with a live online proctor, but accredited programs may run preparatory courses and offer the exam.
The Benefits of Certification
Whether you're a small business owner or a professional looking to advance your career or even to change positions or companies, becoming a CGBP allows you to diversify your skills in a valuable way. Keep in mind the fact that international trade continues to boom; according to the Organization for Economic Cooperation and Development, in Q1 2017, international merchandise trade increased at the fastest rate since Q2 2011. Certification expands your skill set so that you're better positioned to achieve your business goals.
Don't miss an opportunity to become a better business-person, especially across borders. At PCC CLIMB's Small Business Development Center, we provide a CGBP Preparation and Training course. It's one session per week for five weeks, culminating in a practice exam to ensure your readiness.