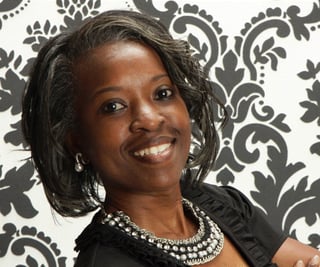 Valerie Mills is excited to pursue her dream of helping people live a healthier life. As a student at CLIMB's Institute for Health Professions Nutritional Therapy Program, she gained the knowledge to pass the National Association of Nutrition Professionals (NANP) Board exam and is officially Board Certified in Holistic Nutrition. Valerie is now an expert on how to help people improve their diet, lifestyle and attitude to prevent disease and promote health.
The knowledge gained from the Nutritional Therapy Program can be beneficial to anyone wishing to become an educator or expert speaker on nutrition or holistic medicine. Using education as a primary tool, holistic nutrition professionals emphasize the building of health and disease risk-reduction. Professionals trained in holistic nutrition approach health and healing from the whole-person perspective. Practitioners and clients work in an empowering and cooperative manner to chart a course to optimal health based on their unique needs and goals.
The Nutritional Therapy Program is an excellent complement to the work of naturopathic physicians, chiropractors, acupuncturists, or massage therapists. A full list of the career applications can be found here.
Valerie plans to host wellness and health talks at public libraries and places of worship to encourage the community to prioritize their health and wellbeing. Valerie is just one example of how our students are pursuing their dreams and working to improve their community's health every day. If you are interested in CLIMB's Institute for Health Professions Nutritional Therapy Program, click here to learn more about the program.
Congratulations on passing the NANP Board exam, Valerie! We can't wait to see all the great work you'll do!