by Warren Banks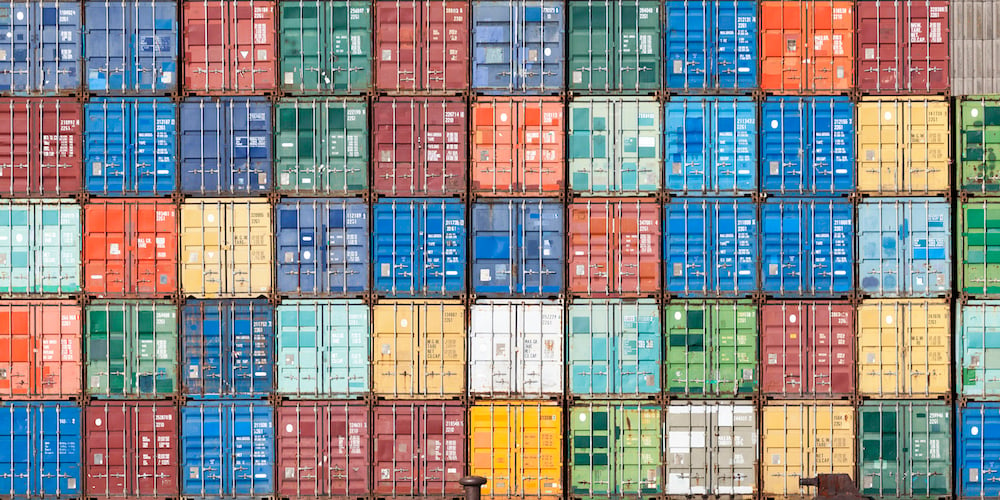 U.S. ports are slammed.
Why? Because of COVID-19, and stimulus payments, which have led to (among other things) a big spike in online orders. 8% of consumer disposable income used to go for air travel, hotels, movie theaters, plus other theater and entertainment in general. Much of this money is now going to buy goods from overseas and causing a shortage of supply, in addition to congestion. The glut of imported goods has created congestion of container ships at most U.S. ports from ships waiting to dock and unload, primarily in the Los Angeles/Long Beach area. Additionally, ports have become jammed due to unusually bad weather experienced in the U.S. on both coasts and the gulf. Longshore labor (and other labor) has been hit by COVID cases thus reducing the available workforce.
Increased Cost of Exporting
As import containers aren't arriving or moving into delivery channels in the usual manner, available containers for export are in very short supply. Ocean freight rates have climbed to heights not reached since the 1980's. Ships are cancelling export bookings or dramatically delaying them. Air cargo is nearly fully booked and very expensive. Less capacity is available due to COVID-19, as lack of passenger traffic has reduced the need for planes, thus reducing cargo space (underneath passengers).
In one recent example an Oregon exporter had a letter of credit opened with a ship date of 60 days from date of receipt of the letter of credit (we cover this in our Supply Chain program in Global Trade Management). They had the product ready to ship shortly after receipt of the letter of credit. They had booked space. However, the date of sailing kept moving and now they have passed the 60 days ship date with no firm date in sight.
How can your global business avoid these challenges?

Freight forwarders do not expect return to normal shipping until late summer, if then. Consequently, some U.S. exporters have lost business to foreign competitors that can produce and ship. Plan accordingly. Think about sourcing locally. Ask your freight forwarder or customs broker for updates. Additionally, you can ask the following questions of your freight forwarder once an export inquiry is received:
When can I realistically get a ship date to (country X)?
Are current ship dates to Country X slipping? How have they been in the past two months?
What port do you recommend for my shipment? What is the freight cost? What will it be next month?
For importers, ask your customs broker:
I want to import from (country Y). In the past two or three months, have shipments from that country been on time?
If not, how much have the shipments been delayed from country Y?
What is the best port in the U.S. for me to use?
What are current freight costs? What will they be next month?
The more you know about supply chains, regulations, compliance and other issues related to global trade, the more you can avert these challenges, or have a back up plan.
Need immediate assistance? Contact David Kohl david.kohl1@pcc.edu for onboarding to Global Trade Advisers.