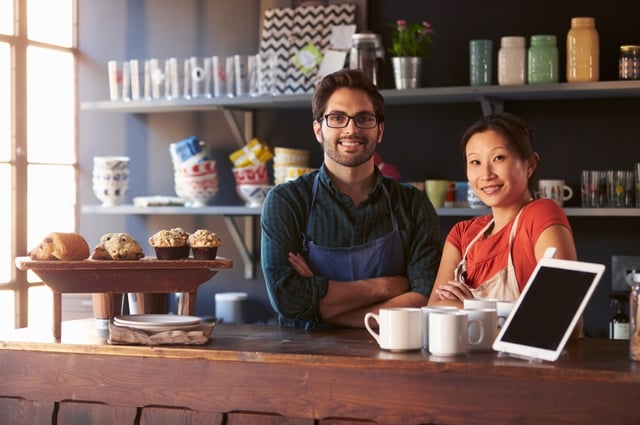 Getting a business started and off the ground can be hard, and every business owner wants all the help they can get. If you're a minority business owner, there's targeted aid and opportunities available to you. To take advantage of them, however, you'll need a Minority Business Enterprise Certification (or MBE Certification).
What Is an MBE?
To start with, let's spell out what qualifies as a Minority Business Enterprise. It's any for-profit business — that is, any size in any industry, both publicly and privately owned — physically operated in the U.S. or its territories that is owned, operated, or controlled by U.S. citizens who are members of a minority group that makes up at least 51% of the ownership/day-to-day operations pool. A minority member is an individual who is recognized as at least one-quarter Black, Hispanic, Native American (including Eskimo, Aleut, Hawaiian, or any North American tribe), Asian-Indian (e.g., from India, Pakistan, Bangladesh), or Asian-Pacific (e.g., from Japan, China, Philippines, Samoa, and Guam or other island trust territories).


How Do You Get an MBE Certification?
Certification is essentially the path to the benefits involved, and it requires appropriate documentation. For businesses that qualify, certification can be done at local or regional levels, and certification from the NMSDC (National Minority Supplier Development Council) requires an annual fee plus an application fee which will vary by regional council. For Oregon, that's the Northwest Mountain Minority Supplier Development Council, which offers a pre-certification workshop for more information.
At the state level in Oregon, you can apply for the Minority and Women Business Enterprise Certification, which is based on the individual rather than the business. It has a couple of additional requirements, namely that the individual be operating independently of any non-disadvantaged firms or people, gross annual receipts over a three year average less than $24 million, and proper licensing along with registration with the Secretary of State. Additionally, certifications do not expire. It's handled through Business Oregon, a state agency which also offers certifications for Emerging Small Businesses and Disadvantaged Business Enterprises.
How Can the Certification Help Your Business?
Once you've received Minority Business Enterprise Certification, you get access to any number of things. When you're certified through Business Oregon, your business is listed in a directory of certified firms and you become a candidate for targeted government contracted opportunities nationally such as federally funded transportation projects, in special jurisdictions such as hospitals and universities, and at state, county, and city agencies.
When you receive certification from NMSDC, your business is listed in a national database, be a part of referrals to corporate buyers, and get access to the organization's Growth Initiative that can maintain minority status while also getting access to equity capital from institutional investors. You also get access to wide networking opportunities, specialized financing, and numerous conferences and development and learning programs, as well as advocacy. They also offer subscription services that offer premium business connection outings, specialized newsletters, summits and roundtable discussions, development fellowships, mentorship, and specialized procurement conferences and trade fairs.
As a Minority Business Enterprise owner, there are many tools, programs, and benefits that you can tap into with an MBE Certification. It's time to start taking advantage of them! If you need assistance with determining what's best for your business, or you're looking for other business training or assistance, be sure to contact us. At the PCC Small Business Development Center, we're dedicated to helping business owners of all kinds, no matter the industry or level of experience.