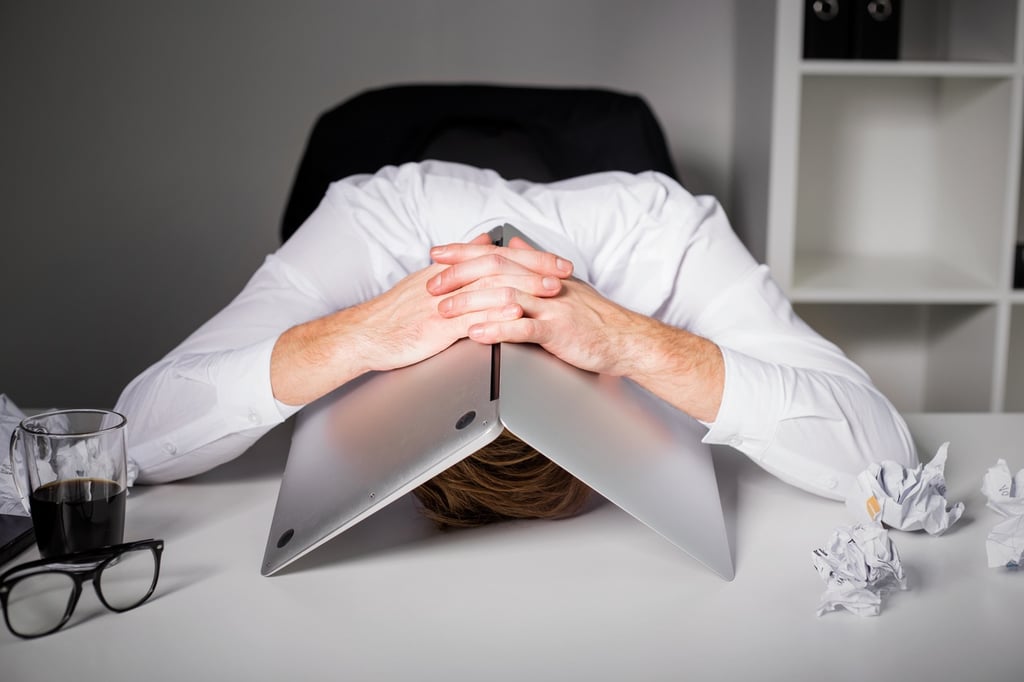 Considering the average person spends over 70 percent of their time in the workplace, experiencing consistent stress at the place of employment can lead to gradual unhappiness and seep into other parts of one's life. In this article, we will explore how to identify workplace pressures and cope with workplace stress.
First, we should ask ourselves, what causes workplace pressures and stress? There are generally two main factors that lead to workplace stress, including:
Organizational- If an employee is unclear about what their role is and has no guidance from management, then this lack of structure can cause stress. Other reasons an employee can be stressed in the workplace is if they experience unreasonable work demands, do not receive recognition, are placed in challenging situations, and may have interpersonal conflict with other employees.
Environmental- Sometimes environmental factors such as excessive noise, lack of space, bad lighting/air quality, and major swings in temperatures can prevent an employee from getting their job done and can subsequently create more stress.
Luckily there are ways to identify workplace pressures. You can start by observing an employee's behavior, talk to their coworkers, and look at their attendance records to see if they've taken an excessive amount of sick or bereavement leave.
Conducting regular safety reports can also raise flags as to workplace stress. For instance, when looking at employee absences maybe there are noticeable patterns that can be linked back to what impact that makes on the entire team or workflow. Once the problem is identified, then the safety committee can prompt a risk assessment in which all workplace practices can be audited to determine the source of the stress.
Once workplace stress problems are identified, there are several ways to remedy the pressures, such as:
Encourage interpersonal communication and relationships: Studies show that coworkers who have friends at work are more likely to stay at their business longer. Team building activities, watercooler chitchat, and taking regular breaks can all help to relieve stress.

Encourage activity and movement: Getting away from your computer or workspace and taking a quick walk outside or maybe even attending lunchtime yoga can help re-energize and reset to be able to get more done during the next half of the workday.

If there are any environmental factors out of the employee's control, you should be the one to address them: Work with the staff member to figure out how to make their workspace more comfortable. Is it installing a softer lighting system? Making a desk more ergonomic? Or maybe putting a muffler on a persistent, annoying sound? Then communicate those issues to the right people to get them amended fast.
However, the environmental stress is easier to fix than organizational issues where certain employees are getting overworked, have personality conflicts with their fellow co-workers, have a lack of direction from their boss, or any stress going on in their personal life. If that is the case, then it's good to sit down one-on-one with the employee and figure out what is going on. Help create a plan where these issues are prioritized and addressed. Maybe it's relaying their absences and clarifying the expectations for that person's role or teaching the staff member how to delegate work.
Finally, recognize the employee for a job well done. Good employees need to be assured that they are doing their job right and that it's appreciated. Many people claim that being recognized is even worth more to them than monetary incentives. Think of ways to let your employee know that they are valuable and worthwhile to the company.
Even if someone isn't the most social person, reaching out and letting them know that you are there for support can make a world of difference. And remember that building close relationships, getting enough sleep at night, eating healthy foods, and exercising are all subliminal, yet effective ways to beat workplace stress.