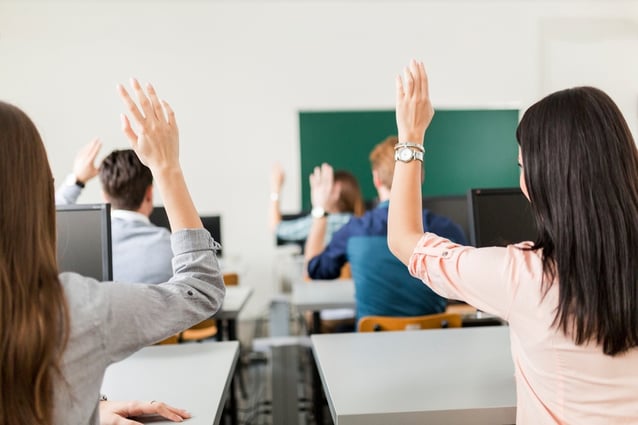 As an architect, contractor or engineer, you're expected to be an expert in your field who delivers quality work. However, your educational pursuits and years of on-the-job experience working for someone else probably didn't prepare you to own and operate your small business. You are a pro in CAD software, but a novice when it comes to accounting programs.
The truth is running a business is never as easy as costs versus profits. To help your small business grow, you'll need to brush up your small business management knowledge.
What will I learn during a small business management program?
By attending monthly classes during a Small Business Management Program, you'll develop a foundation of knowledge that helps you build a stronger business. You'll learn essentials of business, tools for business success, and learn how others have been successful. You'll focus on different aspects of business management that can help you find new ways to expand and improve, including:
Business planning: Building a business plan helps you to learn to think strategically.

You will learn how to set goals for your business and develop a business plan to guide your decision making. Without a business plan, you have no way to measure your progress and understand if your business is succeeding. With a business plan, you have a yardstick to measure successes and failures and a way to learn how your business could use improving.

Finances:

Learn how to properly manage your books, pay your taxes, and more. Having a firm grasp of your finances helps you understand how to control costs and improve your profits. You could be saving your company thousands of dollars simply by learning how to optimize your spending.
Profit and loss statements:

Profit and loss statements help you keep an eye on your company's revenues and expenses, and see how you are making progress towards a more profitable business. These statements are crucial to see where you are spending money and making money, so you can prioritize changes in your business to increase profitability. Without these statements, you may be spending time and money on parts of your business that hamper your growth.
Marketing:

You need to ensure your marketing is working by measuring your return on investment, developing a marketing plan and creating a budget for advertising. Well-crafted, targeted marketing helps you spend less money while reaching more potential customers. Without a proper marketing plan, you can't know if your advertising ever reaches the people you want to reach or drives new business.
Project management:

Project management skills help you lead your team and complete tasks efficiently, saving you time and money. These tools allow your team to complete more work, more quickly and increase your profits.
Human Resources Management:

Learning how to recruit, hire, train, and retain the right people for your company is foundational to the success you are seeking. This takes time and focus. And it is worth the time it takes. With the right people in place in the right jobs your company is poised well for growth.
What are other benefits of the Small Business Management Program?
The Small Business Management Programs at PCC Small Business Development Center offers 1:1 confidential business advising designed to help apply the learning of the course with the practical aspects of the business day to day operations. An advisor can help you develop an action plan and track your business's progress toward your strategic goals.
Interacting with other small business owners during the course also gives you an opportunity to learn from others. You can learn from others who have solved similar problems and also connect with other owners facing your same struggles and solve problems together to help your businesses grow.
By participating in the Small Business Management Program, you can learn how to grow your architecture, contracting or engineering business, increase your profitability and run an efficient business. You are already an expert in your field; with help from a small business management program, you can be an expert in your business, too.