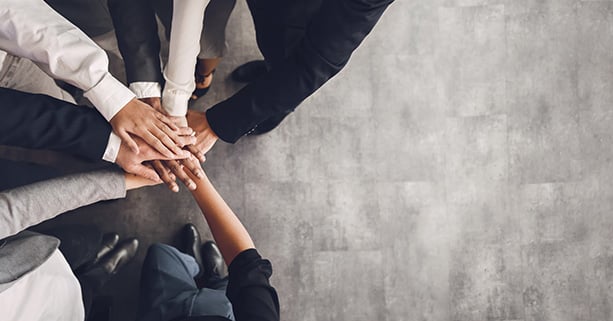 Many businesses and organizations strive for inclusivity, but what does it really mean to lead with inclusion in mind? An inclusive leader is someone who can pair and effectively use the skills of leadership, which often include making tough decisions, with the skills of inclusion, which mean listening effectively, taking all suggestions into account, and formulating teams that feel their input is weighted equally with the input of others. When you successfully become an inclusive leader, you find greater trust in your team, better working conditions that result in lower turnover, and general functionality in the office that leads to long-term success.
How can you grow as an inclusive leader, especially if the kinds of leadership you've experienced in the past left you or your teammates feeling excluded or unheard? Here are some of the ways you can accomplish this goal.
Build Listening and Synthesis In Before the Decision Must Be Made
Many leaders lament that they don't have the time to listen to everyone's opinions and ideas, or that their staff is disengaged and not interested in providing feedback. One thing that inclusive leaders do is make sure that no one is haphazardly asked for their opinion only to be steamrolled into a fast decision. A great inclusive leader will acknowledge when some decisions must be made too quickly for extensive consultation but then will follow up by adding listening phases to any major decision they can. This can look like a lot of different things:
Sending out a proposal and requesting answers via email
Holding a discussion meeting after everyone has been brought up to speed on an issue, giving them time to consider
Once some opinions have been heard, bringing the opinions together and categorizing the kinds of dissent and suggestions that were offered, along with potential solutions
Yes, being inclusive will often mean decisions take longer. When you show that you'll take the time to listen and synthesize whenever you can, though, it becomes easier for your team to trust you in times when you must act immediately.
Take Action, But Share Transparently Whenever Possible
When your decisions need to be quick and may not fully please everyone on the team, a way to be inclusive is to also be transparent. When it isn't against company policy, sharing diplomatic and clear information about a decision's provenance can really help team members get on board. When you have a valuable context that makes a decision make sense, sharing that information is a way to show your team that you've really got their backs and are trying to advocate for them whenever and wherever you can.
Keep Your Word So That a Culture of Trust Can Grow
This may seem separate from inclusive leadership, but it is actually the background of all inclusive leadership. When you follow through on what you've promised, your colleagues and employees grow to trust you, but even small broken promises can call your word into question and erode trust. You want to be faithful to your team in both the small and large areas, and acknowledge when you break a promise or mishandle a situation. This information helps create the trusting environment where your team will be honest with you in the first place. If they can't trust you, they are unlikely to step up and speak out when you really need their input.
Periodically Check In, and Make Sure Everyone Feels Empowered to Share
While you can usually note the attitude in a room when you are in the process of soliciting feedback on a decision, you may want to incorporate periodic one-on-one conversations as well those that are focused on big-picture concerns of how they trust you to represent them. If you've been working to earn your team's trust and create an environment where everyone's feedback is considered and incorporated, you can check and make sure you've succeeded. One-on-one meetings about how inclusive the team has become can help.
Another way to promote inclusivity is to remind your team often when you take a particular person's suggestions into account and try to mention people equitably. Some team members may have a lot of ideas and others have a few, so make a special effort to highlight when a great idea comes from a quieter contributor, helping everyone to see that you value universal participation.
Inclusive Leaders are Lifelong Learners
While these steps can help you get started, the journey of being inclusive is not one with a fixed destination. Instead, you'll keep learning all your life how to be more inclusive while also leading effectively. A great way to move forward on your path to leadership is to take the Becoming an Inclusive Leader course at Portland Community College. From studying great examples of strong inclusive leadership to reflecting on your own choices while working in collaborative teams, this course helps you to do the soul-searching work needed to grow. You'll also gain practical tips for understanding how you are perceived and what you need to continue growing to become an inclusive leader.