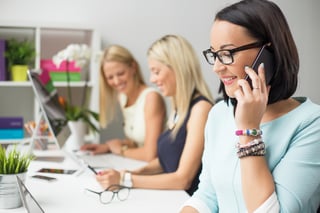 This is the summary of a white paper written by Global Corporate College (GCC), a partner withCLIMB. GCC provides effective training on topics that matter most to businesses.
In GCC's white paper "Focusing on the Value of Training," it is proven that effective training and successful employees increase overall profit.
"An investment in education always pays the highest returns." – Benjamin Franklin
Companies who treat training as an investment in their future understand the connection between development, engagement and performance. Their goal is to use training as a strategy to improve their overall performance.
Studies show that organizations with strong learning culture significantly outperform their peers across a variety of metrics. With this being proven, what needs to be explored now is the specific training program(s) that yield the greatest results.
Measuring ROI (Return on Investment) with good training is the most effective way to see these results. For example, through training a firm may be able to increase sales or productivity.
The most important thing when measuring ROI is determining the business objectives of the company and how achievement of the objective is quantified. For broad based leadership development training, measure ROI by focusing on the application of each skill developed in the session (i.e. using communication to build commitment and influence outcomes).
Improving ROI is achieved by making sure the right skills are being addressed. Begin with skills that are aligned to identified business objectives and then assess the potential for positive impact.
There are other ways to enhance the impact of training like using it to spread good ideas by building programs that encourage participation, and promoting sustained behavior change.
More information, studies and conclusions can be found in the original white paper published by Global Corporate College.