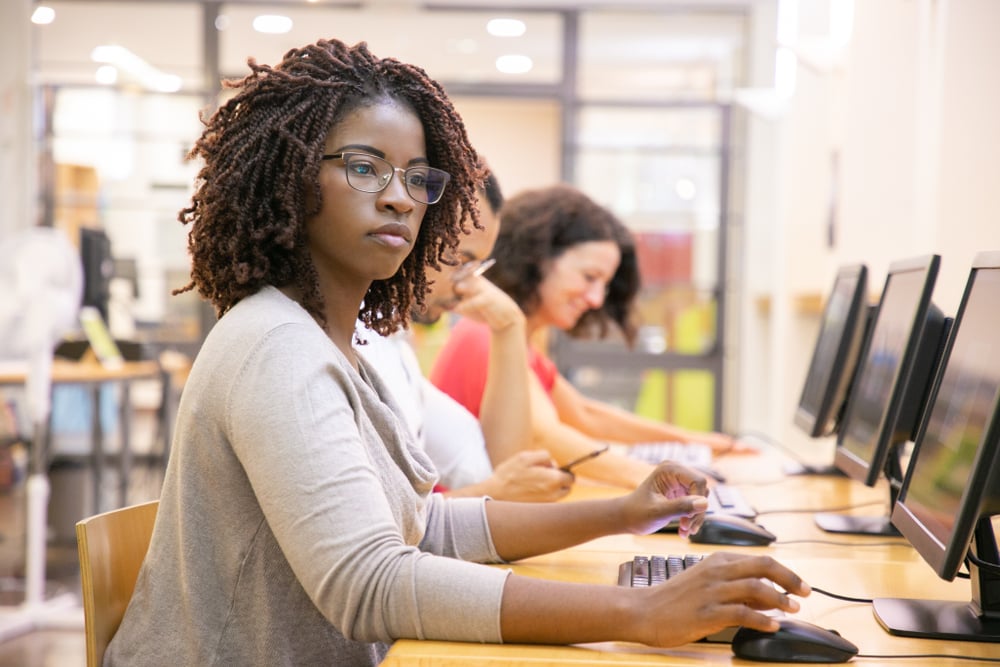 You've likely come across the opportunity for career advancement courses in the Portland area before. However, this fall is a particularly great time to dive in with the opportunities available at PCC. Portland Community College's non-credit coursework specifically aids career applications, meaning many of the classes are both valuable to learn specific topics and helpful when working in fields that require continuing education units (CEUs). Our fall courses fulfill many of the requirements for continuing education, while helping you grow professionally.
To get a taste of what we have to offer, here are some of the popular courses offered through PCC's professional development series. Whether you want to advance within your current career, diversify for a career shift, or launch into something new, these courses prioritize flexibility and relevance to the real world.
Perhaps you're eventually looking to become a certified project manager, or many people in your field have a familiarity with project management. Even if you simply work regularly with project managers and want to understand their terminology and structures better, it pays to know the basics. Whatever the reason, Project Management Fundamentals is a great place to learn the essentials.
The course's goal isn't to take you through a specific credential to become a Project Manager, but instead to gain familiarity and comfort with the terms and practices of project managers, making you more adept at working with them or incorporating some practices into your work. It can also serve as an excellent introduction to Project Management, providing insight into what you may expect if you elect to pursue a certification later in your career.
The Portland job market has many large and influential companies, and stress at work can cause disagreements and misunderstandings that threaten the culture and work environment at those companies. Whether you've had some conflict resolution training or found that you have a knack for it in the workplace, this course lets you hone those abilities further. The course provides the skills to officially and comprehensively assist when workplace mediation is needed. Many people don't have the level head and the toolkit of skills to help two or more parties see eye to eye, despite how necessary this skill is.
Strong mediation skills are valuable in a host of contexts, whether it's a main career endeavor or part of a larger management position. Furthermore, this course is short enough to be an excellent opportunity for those who are still developing their skills in mediation who want to dive in and learn the most effective conflict resolution techniques immediately. That also makes it a convenient course to take alongside full-time work duties.
Teachers have the opportunity to take so many kinds of fall courses for continuing education here at PCC. Our instructional team topics are both popular and relevant to those working in education. As a result, taking CEUs here directly applies to your teaching work, helping you feel more well-rounded as you approach a career change into teaching.
Differentiated Instruction is a great example. Many teachers find that their strategies for teaching work very well for some students but less well for others. Having a toolkit of alternative approaches helps them reach all students. Diverse learners need a variety of approaches, and this course helps teachers in many different subjects and grade levels see the opportunities to appeal to different learners and personalize classes to their needs.
Grant Writ

ing Introduction
When working in any kind of nonprofit setting, articulating the organization's mission and vision is empowering. A grant writing course adds to your existing fundraising skills or lets you pivot into a grant writing role within your organization.
This course focuses on the standard sections of grant applications and helps you to tailor the information you have about your organization to a particular RFP or application. You'll learn about organizational structures that help grant writers stay on top of various deadlines and tiered applications—all while documenting successes so that the organization can see your value and approach.
Portland is home to many impactful nonprofits, and nearly all of them use some form of grant or application-based funding that requires these skills. However, even if you aren't currently pursuing a grant writing career, a course like this can help you better understand the world of grant writing and tailor your work to help grant writers in your organization have what they need.
Opportunities for professional development at Portland Community College are varied. Every term, professionals can find new and different offerings that help them develop their careers and skill sets while making them more balanced in the workforce. To learn more, review our available courses and sign up today.