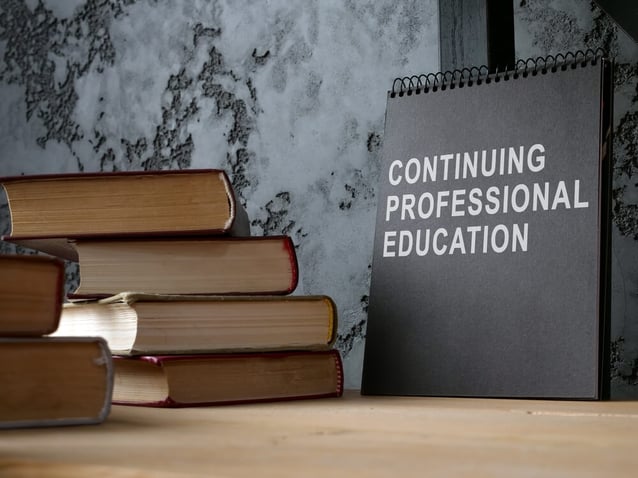 The workplace is constantly evolving, and many find that just keeping the status quo is a way to fall behind. You're gaining experience and skills on the job, but after a few years or even decades, new technology, techniques, or company direction can mean that you need additional training. The good news is that Portland Community College partners with ED2GO, a national online class provider, with busy career professionals in mind. The programs are focused on getting you the best, most helpful information without additional commute time and on your timeline. 
Maintaining Certifications Requires Continuing Education
We know that one of the best ways remote college courses in Portland can serve you is with official CEUs or continuing education units for certifications. In everything from healthcare to teaching, computer work to real estate, you must pass exams and obtain certificates to present your qualifications to potential employers. Many of these programs require recertification every few years, requiring that you continue to improve in your field or gain new skills.
The neat thing about these fields is that you sometimes need to take specific coursework or refreshers, which PCC can help with, but other times, you have more freedom to pick the coursework that interests you. That could allow you to gain leadership skills that would help you move up in your organization, help you cross-train and be more versatile for your workplace, or even move into a different role that builds on both your old and new skills.
Ways PCC ED2GO Helps: How to Benefit From Continuous Learning
Here are just a few of the kinds of courses that could either benefit you directly as CEUs or help your career along in more general ways, making you a better, more well-rounded worker:
Portland Community College as a Resource For Your Career
PCC ED2GO online classes are not isn't the only offering from the school; many programs need hands-on components, so hybrid and in-person classes help many Portland residents get the most out of their education and careers. However, the school is constantly finding new ways to serve students with courses that help them find and succeed in jobs that have high demand. Dive in today to learn more about how online coursework could help you.