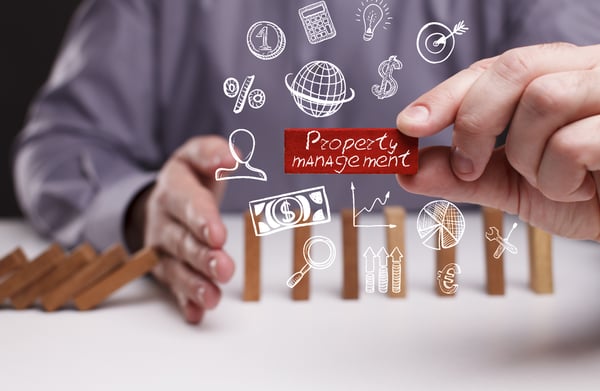 The Portland housing and rental market is red hot, and rental properties can offer job opportunities. However, if you're looking to manage rental property in Oregon, you must first obtain a property manager license. While this may seem like an inconvenient step to take, it's one that will help Oregon residents stay in compliance with the law while entering a field that's reliable and high-demand.
Even outside of busy housing markets, property management is a stable career that exists across the country and has a strong long-term potential. Over time, you can decide whether you work best leading at a larger property management company or want to set out with your own property management business.
Learning how to become a property manager is as easy as starting with a Portland Community College online course to prepare you for the property manager license exam. You'd be surprised how quickly you can leverage your interest in real estate and your attention to detail with the critical knowledge property managers use to keep things running smoothly.
A Day in the Life of a Portland, Oregon Property Manager
Property managers provide a variety of services both to renters and investors, or owners of the properties themselves. They facilitate rent collection, coordinate maintenance and repairs, and find amazing tenants when a property is currently vacant or coming up to the end of the lease period.
A Portland property manager might start the day by talking with new prospective property owners, helping them understand all of the property management company's services. They might then need to email or call renters, letting them know important information about upcoming repairs or maintenance on their homes or apartments. They could also work with their rental management online portal, ensuring that all rent has come through via an electronic system, and updating a ticketing system for renters to make requests and ask questions. They could send messages or bills back to property owners during the day or discuss whether to do an extensive repair or some stop-gap maintenance on a particular issue at a property.
Throughout the day, the property manager's primary goal is to provide outstanding service to property owners who work with them, taking some of the work off of their plates and making sure that the rental properties are well-cared-for. At the same time, they are a source of information. They keep up-to-date on Portland rental regulations and legislation to give the best possible advice to their clients. Finally, they serve as a resource for the renters themselves, a friendly face to show the benefits of renewing their leases and staying in the property long-term.
Preparing for the Property Manager License Test
The exam to become a property manager in Oregon is comprehensive, encompassing:
Oregon license and agency laws
Trust accounts
Real estate property law
Tenant relations and fair housing
Contracts and leases
Risk management and maintenance
Economics and accounting
Rent control
While this may seem like a lot of information, the PCC pre-license preparation class gives you 10-weeks to absorb the key points, clarify any questions you have, and put all of this information into real-life scenarios that property managers encounter. The comprehensive class and test experience for the Portland market lets you start thinking through how you'll want to run your day organization-wise before you even begin. By seeing some of the issues and scenarios that a property manager encounters, you'll start putting plans in place for your new career.
Important Skills to Have as a Property Manager
As you might expect, attention to detail is a wonderful quality to have as a property manager. Being a strong people person who is able to speak diplomatically and accurately with various people is also very valuable. A property manager's day is incredibly varied, with a broad range of responsibilities for you to conduct daily. You'll have to use creative problem-solving and be able to apply all the knowledge you learned for your exam, so having a sharp mind and memory won't hurt either.
Even if you work for a company at first, you might benefit from having an entrepreneurial spirit when becoming a property manager. Starting your own Portland property management business after you gain some experience may be a way to grow your opportunities and implement your own systems.
Being flexible, keeping good notes and records, and changing tasks when needed will help you excel in a career in property management. Learn even more about how this 10-week, flexible online course can help you make this transition into this ever-growing field.
---


Programs and services are provided to the public on a non-discriminatory basis. Language assistance service are available for limited English proficient individuals. Reasonable accommodations for persons with disabilities will be made if requested at least two weeks in advance. Please contact us at 971-722-5080 or sbdc@pcc.edu, to request accommodations. Oregon Small Business Development Centers are funded in part through a cooperative agreement with the U.S. Small Business Administration, and the Oregon Business Development Department.