There is little that is more "iconic Portland" than owning a coffee shop, but even with all of the competition, Susan Thomas is operating a successful business . . . with a little help from her friends at the PCC SBDC.
Business description: Coffee Shop
Business start-date: 1994 (Susan purchased the business in May 2014)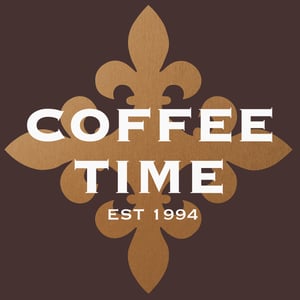 What inspired you to start your business? I've always enjoyed working hard and seeing a business grow and evolve. At the time I bought Coffee Time I had been managing for Starbucks and realized that as much as I enjoyed working for a great company, I would rather be putting that energy into building my own business. Coffee Time was only 2 blocks from my house and it was a shop that I had frequented for 2-3 years. I began dreaming of ways to keep its unique vibe but re-build it into something that could sustain Portland's changing customer base. With the help of a great staff and business partner, we have been able to do that.
Coffee had always been a passion and hobby for both my husband and I. Since 2014, we have been able to turn our hobby into careers. He began mentoring with Adrea Spella in 2014 to learn the ins and outs of roasting coffee. In 2015, we launched the roasting side of our business: Cascadia Coffee Roasters. Out of that business we opened Cascadia Coffee Pub in 2016 and began distributing our bottled and kegged cold brew (Cascadia Cold Brew) in the summer of 2017.
Before coming to the SBDC what challenges were you facing in your business? Our cold brew business had begun to grow faster than we anticipated. We realized that in order to keep up with the growth we would need additional funding over the next year. I needed tools to accurately forecast growth in the cold brew market and organize my financials in preparation for loans that we might need to secure.
Also, with the increase in minimum wage, all of my cost of goods sold (COGS) have increased so I was looking for ways to reduce costs, and maximize my profit margins.
What types of services did you receive and/or in which programs did you participate? I participated in both the Restaurant Builders and the Advanced Retail classes. In addition to meeting with Leslie, I have been able to talk with the Capital Access Team (CAT) who offered the templates needed to begin organizing my financials for a lender.
How have the services or programs helped you overcome your challenges? I am still in the process of creating a comprehensive forecasting plan for my wholesale business and continue to meet with mentors from the SBDC in order to complete this process over the next couple of months.
What have you done differently in your business since working with the SBDC? In the process of reorganizing my budget to the Profit First model, building consistency in social media. I have also tightened up some areas of my HR policies.
How is your business doing now? All three businesses are at a different place, but thankfully they are all in a growth curve.
What would you say to other small business owners thinking of working with the SBDC? It has been extremely helpful being able to step out of the daily work of the business and take a bird's eye view on my growth while receiving input from other business owners. Additionally, I feel like you can get as much out of the program as you have time to invest in it. I left every class with action steps on how to strengthen my business.