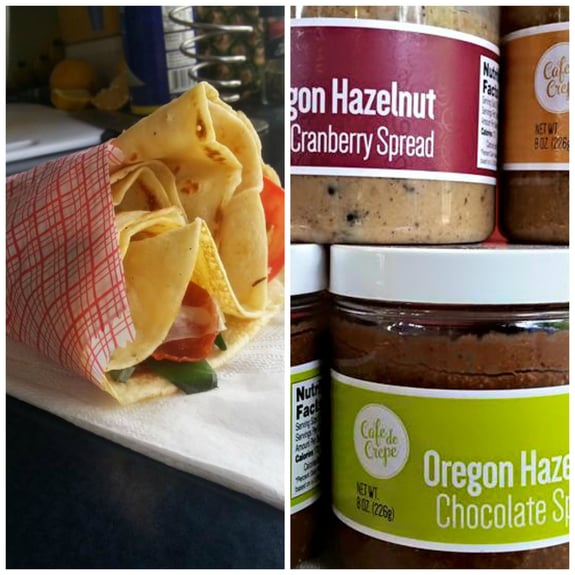 The PCC Small Business Development Center is proud of the great work all of their clients are accomplishing in their businesses. Our Business Profile feature series highlights businesses at all stages of development and success.
Business: Café de Crepe
Business Owner: Chayanid Walton
Start Date: April 2011
Website: cafedecrepe.com
Tell us about your business.
Crepe vending at Farmers markets in Oregon, also food manufacturing: Oregon Hazelnut spreads.
What inspired you to start your business?
I fell in love with cooking and crepes are one of my favorites. I want to share my creation with others.

Before coming to the SBDC, what were you struggling with in your business?
Although I was in food business for few years, food manufacturing is something new to me. I was struggling with getting proper licensing, creating labels, and getting the resources to do it.

What types of services did you receive and/or in which programs did you participate?
I took "GYRM" (Getting Your Recipe to Market).

How did the services or programs help you overcome your challenges?
The class taught me everything I need to know in a short few months to get my products ready.

What have you done differently in your business since working with the SBDC?
The class gave me the opportunity to expand my business. From just selling crepes, to now also retailing our Oregon Hazelnut spreads.

How is your business doing now?
Our spreads are already in few grocery stores and will be available at more stores in few months.