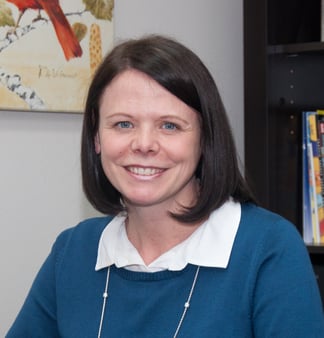 The PCC Small Business Development Center is proud of the great work all of their clients are accomplishing in their businesses. Our Business Profile feature series highlights businesses at all stages of development and success.
Business name: Precision Fiber Inc.
Owner: Angela Church
Business start-date: 5/13/1999
Business description:
Fiber Optic Splicing Contractor
What inspired you to start your business?
Flexibility with my schedule was the biggest motivator as I had two small children at the time.
Before coming to the SBDC what challenges were you facing in your business?
We were in a quick growth phase and needed to implement procedures to keep business running smoothly.
What types of services did you receive and/or in which programs did you participate?
In the SBM for ACEs course, I found that the work related to the "big picture" really aided in my vision and the steps required to reach that vision. The one-on-one meetings with the course lead, Regina Gilbert, were invaluable. Each meeting we discussed the most pertinent issues and worked together to find solutions.
How has the services or programs helped you overcome your challenges?
We are still in a growth phase, but with the help of the ACEs program we have operational procedures in place that have made this hectic period more manageable.
What have you done differently in your business since working with the SBDC?
We have written job descriptions now. My interview process has been streamlined and the new interview questions tell me more about the candidates. Our marketing materials are very professional, informative and effective.
How is your business doing now?
My company is still growing, and we have met our goals for the year. I'm very proud of our team which now consists of engaged, talented people.
What would you say to other small business owners thinking of working with the SBDC?
The SBDC is a valuable resource that shouldn't be overlooked. The staff are very knowledgeable and eager to help each business succeed. Even business owners with well-established businesses will find value in a partnership with the SBDC.