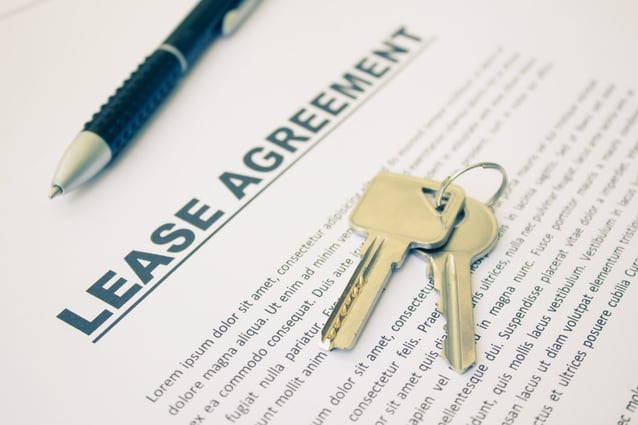 With all the buzz around digital marketing and e-commerce, it might be tempting to think that brick and mortar stores are going the way of the dinosaur. But you'd actually be wrong. As a matter of fact, 94 percent of all retail sales in America are still generated by brick and mortar stores.
But before opening a brick and mortar store, you need to have all of your bases covered as a small business owner. There are a lot of moving parts to getting your physical storefront up and running, and with that comes a lot of opportunities for things to go sideways.
Here are some of the key things to do before signing your retail location lease and opening a brick and mortar store. Follow these steps so you can focus on your customers when the doors swing open rather than unwanted or unplanned distractions.
1. Write a Business Plan
A well-researched and thought out business plan is the foundation for any successful new business. When it comes to opening a new brick and mortar location, you'll want to have it written well in advance of signing your lease on a new space. Think about what your competitive advantage is in relation to others selling similar goods, and the market of consumers you're looking to attract. And most importantly, have a clearly defined business concept. Being laser focused on your concept will make things easy down the road in terms of how to design your store, what kind of employees to hire and other key operational aspects to your business.
2. Decide How You'll Finance Your Business
Signing a lease on new retail space requires that you have your finances planned in advance. This goes well beyond simply having enough cash to make rent and keep the lights on. Are you going to have enough capital to buy the necessary inventory, remodel the space, and conduct marketing activities to attract enough customers? Also, think about where your funding will come from. Are you taking on debt to help finance the business? Maybe you're bootstrapping it on your own or taking in cash from private investors? If there are any third parties involved, they'll surely want a say in choosing the right retail location. Finally, what are your financial assumptions? While nobody can predict the future, you should have monthly, quarterly, and yearly cash flow projections based on careful market research and analysis. This all goes to impact the financial feasibility of a retail location, both short and long term.
3. Develop a Marketing Plan
Your retail space will be the most powerful reflection of your brand, and indelible first impression for consumers. Before signing that lease and moving forward with opening your space, it's important to have a clearly defined brand and value proposition. This should stem from your business plan in step one, and communicate your differentiating factors in some way or another. Subsequently, you'll need to figure out how to get the word out about your new location. Think about how you plan on driving traffic to your store. This can be a mix of live promotions, digital marketing, and traditional mediums (TV, radio, print). Your marketing mix should be based on what kind of consumers you plan on attracting, and should contain quantifiable goals and metrics. If your retail experience is fantastic but you don't have enough foot traffic, then you're bound to struggle until you can market effectively.
4. Location, Location, Location
There is no "right or wrong" answer when it comes to picking the perfect location. It actually depends upon the type of business you operate and what kinds of consumers you're looking to attract. For example, the perfect location for a clothing boutique would probably be a storefront in a shopping plaza or mall, providing a high amount of visibility and foot traffic for passersby. A car repair shop might be better served in an industrial area or office park with more automobile traffic. You can even do what our client Súpa! did. They stood in front of their proposed first location at different times of the day with a tally counter clicker to determine if there was enough foot traffic to gain enough customers. The bottom line is that you need to give your new business a fighting chance by gaining exposure in an area that you stand to help the most customers. So before signing that lease, analyze as many locations as possible to determine what's going to get you the most potential business.
5. Understand the Terms of Your Lease
Once the ink dries on your lease, there's no turning back. That's why understanding the terms of your lease is perhaps the most crucial aspect of preparing to open your brick and mortar establishment. If you're not experienced or knowledgeable regarding lease terms, bringing some form of legal assistance might be necessary. Although it might be a short-term cost, you'll be saving yourself a lot of headaches in the long run by making sure everything in the lease is sound. In particular, look at the terms for potential restrictions on how you can remodel the space. Analyze the conditions of the security deposit (normally zero to four months rent), as well as the terms of the space being returned. Basically, you'll want to carefully outline what you can (and can't) do with the space according to the terms of the lease. You don't want to violate any terms of the agreement, and of course you'll want your security deposit back if you choose to vacate the space.
Want to learn more about starting a retail business with confidence? Join the Retail Business Builders course at the PCC Small Business Development Center. More than just a normal class, you'll receive a ten week intensive training program on structuring your retail business, managing inventory, pricing strategy, and much more!