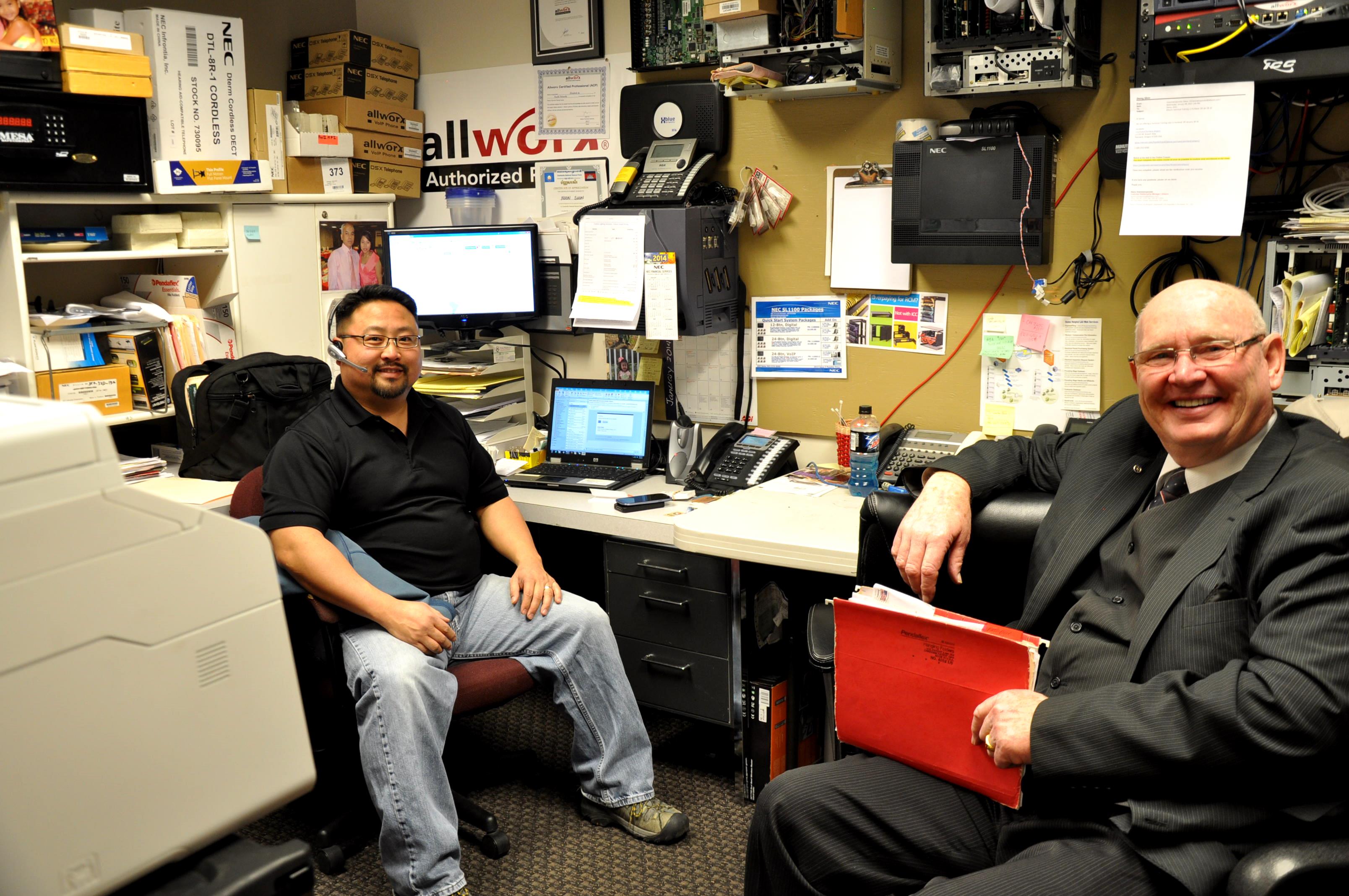 Don't let the office size fool you. Pacific Networks has big plans outside of the Portland Metro region. Nuon Suon started the company in 2006 providing telecommunication systems to businesses, but his plan has always been to export to his home country of Cambodia. Soon after Nuon hired Charles King as office manager, they formally started looking into exporting to Cambodia as a separate division of Pacific Networks. The economy in Cambodia is booming and "they want American-made products," Charles explains.
In the beginning of 2012, Charles reached out to the Global Trade Center at PCC Small Business Development Center and started advising with a Certified Global Business Professional. "They gave me good advice and told me what I needed to do. I learned how to make a proper budget and ask all the right questions to get the details you need." Then in February 2013, Charles enrolled in the International Trade Small Business Management program with a scholarship from the Oregon Business Development Department STEP Grant. "I knew I would learn what I need[ed] to know… but I didn't know what it was going to be," says Charles. In the program, he learned about harmonizing codes, logistics, how to avoid demurrage, and about all the paperwork needed to export without issues. "The instructors were really good. It was not just getting instructions from a book but from people with experience." He was able to apply what he learned immediately to his work, "Now when I'm talking to (these) people, I know what's going on."
Since the completion of the International Trade Small Business Management program, Charles and Nuon have made significant headway in their export efforts including making key contacts and aligning with companies for export to Cambodia. Charles "highly recommends" the Global Trade Center and the International Trade Small Business Management program to any business looking to export.